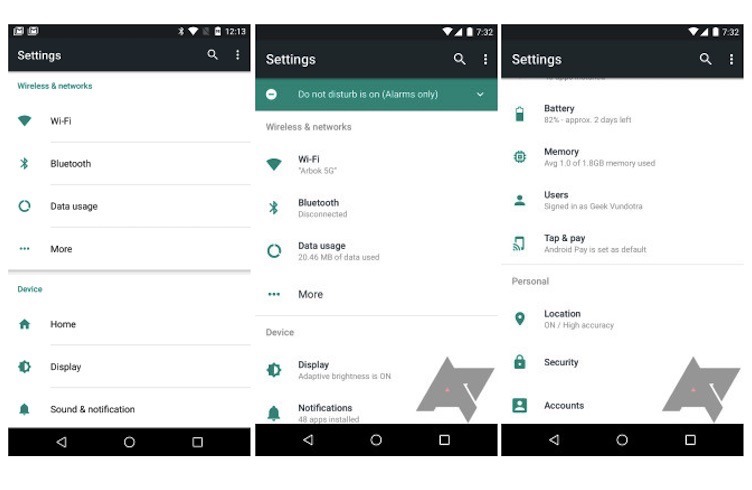 Nothing much to say here but here are several screenshots of what's believed to be the next Android N. The upcoming Android dessert, probably an Indian delicacy, will be served at the upcoming Google I/O event. As early as December 2015, we've been hearing some rumors about the next version of the platform. Since last week, a number of previews are being shared including that navigation drawer on Settings and the redesigned Quick Settings and Notifications.
Android Police has recently shared more mockups of the Android N. The site can't post the screenshots they received to protect to source but at least we've got an idea how the Android N will look. So far, here's what we can gather from the mockup images: there's a bar at the top of the screen, phone has the ability to switch modes, and the divider between individual items has been removed.
Some important information and settings can also now be displayed in the top-level list like data usage and brightness level among others. There's the hamburger button (≡) we noticed earlier which could mean navigation drawer on Settings can be easily prepared using the button.
We're expecting more rumors and leaked images will be shared in the next few months leading to the Android N's official launch.
VIA: Android Police