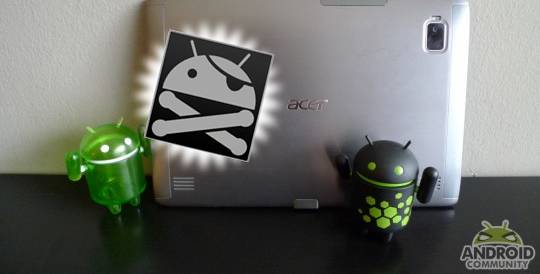 It seems as though we've come to a point in this lovely Android timeline where it's not if a device is going to get rooted, it's not even when, it's WHO will gain root. I suppose that's a little bit of when in there too, but mostly who. In this case it's monki-magic and his modified Gingerbreak apk (the original being made by Chainfire) – plus there's a few more players, but we'll get to that soon. What we're rooting here is the ACER A500 Android 3.0 Honeycomb tablet and we've got a whole set of directions to offer up to you right here and now!
To attain root on this lovely new ACER Android tablet, you've only to go through a few simple steps. It's basically something you cannot possibly screw up, if you know what I mean. Stick with me through these written directions, then watch the awesome video that Francis Ford Coppola directed for us. Nice, huh?
[ALSO NOTE, BEFORE WE CONTINUE: Any and all of the following actions in this post are done of your own accord, Android Community and all its partners and workers and etc, especially Chris Burns, are not responsible for you breaking your device! That said, have fun!]
To begin, you must first own an ACER Iconia Tab A500. This is vital. Then you may begin the following:
1. Download the modified Gingerbreak-v1.20.apk
2. Using either DDMS (found in your Android SDK tools) or microSD converter or card reader such as this, somehow or another get that apk file to your device. I've only ever tested it on the external SD, but you could test it elsewhere if you wish.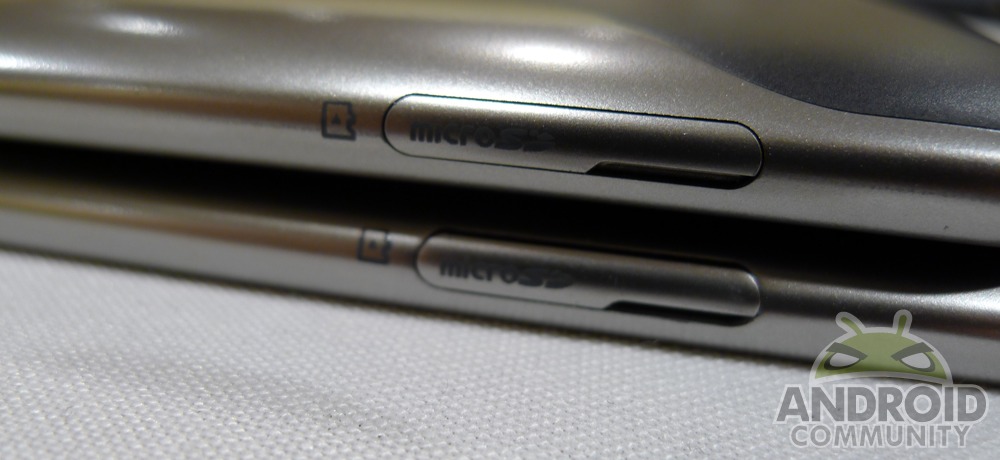 3. Turn your device to portrait mode and activate the orientation lock (located on your device right beside your volume dongle.) This is done because if you've got Gingerbreak open in landscape mode, it force quits. Not sure why, but it does.
4. Launch Gingerbreak-v1.20.apk
5. Open Gingerbreak app (the one you've just installed.)
6. Click the ROOT button.
7. Your device will load for a while, up to five minutes, and turn off and back on again. While this is happening, you may want to make sure your device is plugged in to a power supply and just go ahead and leave it alone until it's completely rebooted and sitting there at the lock screen.
8. You're rooted!
[vms 773755d2857aacadb1cb]
Now what?
Good question! First of all you should download Root Explorer. There's essentially no better tool at the moment for looking through all your inner phone guts. From there, it's up to you! There's lots of different apps that work only in root, and you can do awesome little bits like apply a custom loading screen! Perhaps you'd like your very own Android Community boot animation?
Sounds awesome!
Also, there are a few more thanks to be given for this root situation, as written by monki-magic himself:
Thank you for your tools and time:
apkmanager; Daneshm90
apktool; brutall
Superuser honeycomb; j4mm3r
gingerbreak initial version ; Chainfire
The Android Exploid Crew for the exploit

Thanks you people for your help and input:
lou0611,dc13,maddler,nycbjr,seraphimserapis, it2steve, thor2002ro, rmgold & of course all of the team xda-developers

Special thanks to maddler for pointing us to the exploit
Chainfire for his apk version and work on gingerbreak