Behold, the greatest boot animation you'll ever have seen in your entire life! As you're certainly well aware, one of the more instantly evident benefits of rooting your Android device is the ability to change the fancy animation that plays between your device's loading screen and your phone being fully activated after you turn it on. Up until now, you were only able to play the odd sweetness like a Particle Ring or an Apple Buster. Now you can have the tops – the sweetness – the brand new Android Community "Glass" Boot Animation!
Oh how sweet! We've got several size choices for your viewing pleasure. You can grab one for your G2x, take one for your HTC ThunderBolt, and yes, even get one for your favorite Android tablet, the Motorola XOOM! Oh you don't have a XOOM? Win one in our contest here: [GIGANTIC TABLET GIVEAWAY] You can also snatch one up for basically any Android device currently on the market with the resolutions we've got available right this moment. There's also an OGG sound file up for grabs so that you might have some excellent machinery moving around while you wait for your massively hacked device to boot.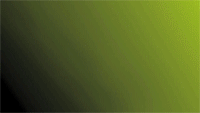 More than likely your device will have loaded by the end of the animation sequence. However, the sequence does work in a loop just incase your device takes an extra long time to boot. The audio (should you choose to use it) only runs once. Also depending on which size you have, the animation will run the way you see here or backward, vertical or horizontal. It's like a lottery!
480 x 800 [HTC ThunderBolt, T-Mobile G2x, Optimus 2x, Inspire 4G, Galaxy S i9000, G2, EVO, basically every other Android phone under the sun]
1280 x 800 [XOOM]
1280 x 768 [T-Mobile G-Slate]
and
960 x 540 [Droid Bionic]
If you'd like a different size, just post below and we'll see what we can work up. Meanwhile, here's how you're going to make these sizes work for you:
Use Root Explorer to copy the zip file, (bootanimation.zip, included in each download,) to
– system/media
– system/media on CM ROMs

- system/customize/resource on Sense ROMs (if you don't know what you have, it's probably Sense)
You're already going to have a bootanimation.zip sitting in the folder there in your system if you're in the right place. You'll either want to delete and replace or just replace this file with your new one. Save your original file somewhere else if you plan on moving back to it in the future. Also included in every download is a sound file that you can choose to add to your boot sequence by again using Root Explorer to copy it and place it here:
– system/media/audio/poweron
There will be a file there called PowerOn.ogg that you'll have to replace the same way you replaced the bootanimation.zip. Simple!
Enjoy, and if you've got any problems, or if you want a new size for whatever device you're working with, comment below!
All this and MORE in the Android Community forums!