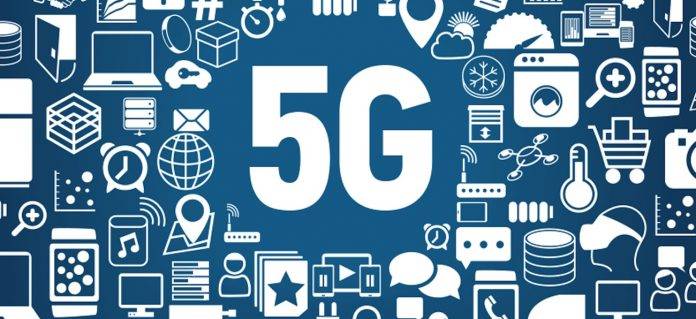 The 5G connectivity will be ready sooner than expected. That's what the FCC has been telling the industry. We've been expecting the 20GBs per second 5G network to make debut in the 2018 Winter Olympics as trials have been going on since 2016. Verizon and AT&T made their plans known. AT&T collaborated with Nokia for 5G connectivity trials while Verizon and KT partnered to work on 5G technology and standards. We also told you before that 5G infrastructure deployment would be streamlined soon as Samsung and T-Mobile started to work on 5G technology trials and demos.
All these happened over two years ago and we're closer to the scheduled launch. Even Qualcomm rolled out a new 5G modem. Samsung and HTC actually succeeded in 5G connectivity trials in South Korea so the technology is almost ready for launch. More firms have vowed to help in advancing the tech including Intel when it announced its first 5G modem with 5Gbps download speeds.
In the US, Samsung started testing 5G connectivity with Verizon. Now we've got word Verizon is the first ever network to allow an over-the-air call 3GPP-compliant 5G New Radio (NR) system using licensed spectrum according to the company. With the help of Nokia's 5G network technology, Verizon was able to test it on a 5G NR prototype device.
This is just one of the many tests that have been successful. This only means 5G mobile service is almost ready for widespread launch and implementation. Such success is deemed an important milestone for Verizon as the company prepares for 5G mobile's commercial release. We're certain it's not only Verizon but we're delighted to know about the progress.
Thanks to Nokia and Qualcomm for working with Verizon, causing the 5G NR standard to be approved last December by the 3GPP.
Verizon's Corporate Network & Technology SVP and Chief Technology Architect Ed Chan had this to say about the development: "With this first 3GPP NR standards-based connection, Verizon continues to lead the development of 5G technology.By partnering with Nokia and Qualcomm to combine 5G technology with our deep millimeter wave spectrum, we're well on the way to being the first to usher in the next era of wireless communications for customers."
SOURCE: Verizon