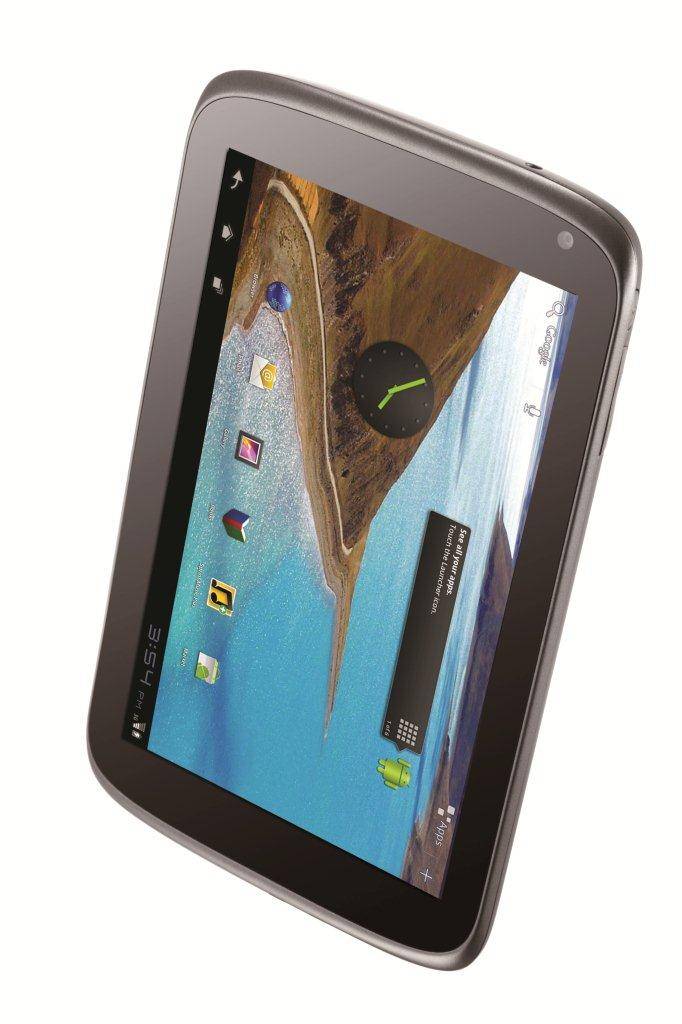 The options for cheap tablets are increasing, thanks to Chinese manufacturers like ZTE. Their first entry into the American tablet market is the Optik, a 7-inch Honeycomb tablet bound for The Now Network starting this Sunday, February 5th. The Optik is roughly the equal of the Huawei Springboard (AKA MediaPad) over on T-Mobile, with one important distinction: it starts at just $99. Of course, to get that sweet price you'll need to sign a two-year contract for a data plan. This tablet is probably in the same family as the ZTE V66 we saw earlier.
The 7-inch device comes with a commendable 1280×800 resolution (most tablets of this size still user the older 1024×600 standard) and a 1.2Ghz Snapdragon processor. Honeycomb 3.2 should run fine on a full gigabyte of RAM, and 16GB of storage can be augmented with a standard MicroSD card. Cameras are a 5MP rear and 2 MP front shooter impressive for a budget tablet. A 4000mAh battery isn't the best out there, but it should get you through at least two Netflix movies.
The carrier and ZTE have included various apps like the popular Swype keyboard, but it looks like the Optik is running relatively unmodified Android Honeycomb underneath. Google has certified the tablet, which means you'll have easy access to Gmail, YouTube, the Android Market and similar. Customers can pick up the ZTE Optik online or in stores starting on Sunday, and if you want one without a contract, it'll cost $349.99. That's not a bad deal for an unburdened wireless broadband tablet – assuming you live in a covered area.