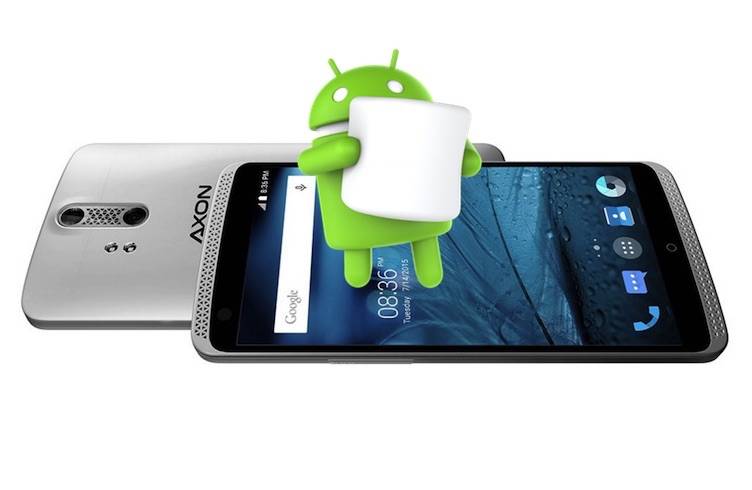 The Axon is one of ZTE's most popular series of smartphones and tablets. It can actually be confusing since there's the basic Axon, Axon Mini, Axon Pro, Axon Elite, and Axon Max. We just know that there are Axon flagship devices. The Axon Pro first introduced mid of 2015 has been updated a number of times already– a 64GB version was released followed up by a software update in December.
The Axon Pro is still available thru eBay, Newegg, and Amazon and good news to those Axon Pro owners who've been waiting for the fluffy Marshmallow update because Android 6.0 is now ready for download. The flagship device is now eligible to enjoy the numerous updates and features including Google Now on Tap, Doze mode, better battery life, new app drawer, and enhanced app permissions.
From Android 5.0 to Android Marshmallow, the Axon Pro is made a bit more powerful. The app drawer has been updated so it's quicker to access. Finding the app you need to use is easier now with the alphabetic scrolling. You can also now pin your fave apps at the top. The Now on Tap feature offers quick access to data with a long press. Your phone knows where you are and Android can provide the information you need. There's also the Doze mode added to Android 6.0 that puts your smartphone to "sleep". This mode helps in preserving battery life because it can detect when phone is not used for a long time.
The Android 6.0 Marshmallow software update should be ready for your Axon Pro. It's best to download over WiFi because it's quite heavy at 835MB. To get the update, go to your phone's Settings> About phone> System update> Update Now. Follow the prompts that will appear on the screen to complete download and installation of the Marshmallow software.
SOURCE: ZTE