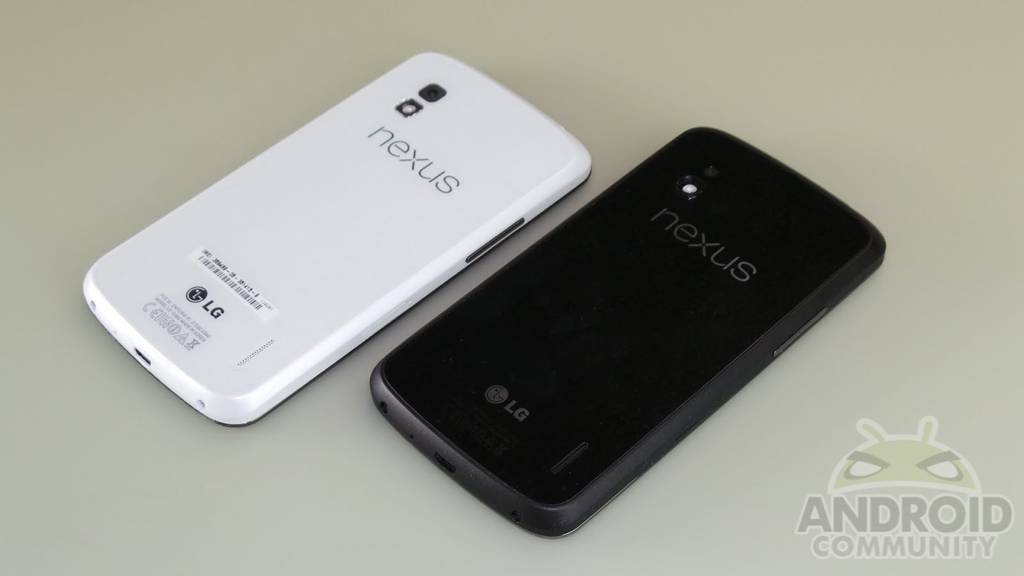 Putting an end to what seemed to have become an endless stream of rumors and leaks, LG announced the white Nexus 4 earlier in the week. The global rollout was expected to take several weeks, however it looks like the handset has since come available for those in the US market. T-Mobile has announced the immediate availability, though they have made it clear this handset will only be available for a limited time.
Anyway, as we had seen with the black Nexus 4, the carrier has it available with the Simple Choice plans. This plan ditches the standard two-year contract and instead has the user making a smaller downpayment with 24 additional monthly payments. In the case of the Nexus 4, those look to be $19.99 down with 24 payments of $17. Of course, that is for the group that T-Mobile considers to be "well qualified."
The white Nexus 4 retains the same specs and features as we have seen with the black model. Basically, that is to say you can expect a device that is running Android 4.2 Jelly Bean along with a 4.7-inch (320ppi) display at 1280 x 768, quad-core 1.5GHz processor, 16GB of internal storage, 1.3 megapixel front-facing camera and an 8 megapixel rear-facing camera.
Touching on the plans for a moment and we have an individual option priced from $50 per month. This includes unlimited talk, text and (regular-speed) data as well as 500MB of high-speed data. Additionally, those looking for greater amounts of high-speed data can include the 2GB or Unlimited add-ons which come priced at $10 or $20 per month respectively.
While you are considering a purchase, you can take a look out the time we spent hands-on with the handset. Plus, we have our earlier published Nexus 4 review. But in the end, the white Nexus 4 is the same handset as many have already come to love or hate. Of course, we suspect there are more than a few that had been waiting and hoping for this white model to come available.