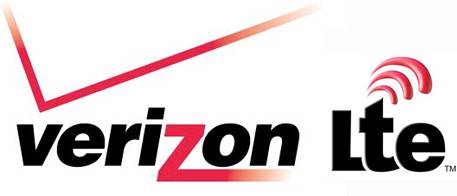 Verizon 4G LTE is blazing fast in case anyone didn't know and they are continuing the rollout and this week they will be adding an addition 28 locations to the ever growing list of 4G LTE cities. They are adding a few large cities that were since lacking behind and bringing them up to speed — literally. Verizon has stated the additions should start seeing full access starting Thursday if all goes well.
Reports are coming in saying that a few are already getting access to the 4G speeds so that is good news. With the Motorola Droid Bionic coming soon these new cities are getting 4G just in time to enjoy those speeds on their new dual-core Bionic. Verizon recently came out and said the 4G LTE network will not be compatible with or let AT&T users roam but that was to be expected.
With more than 100 markets now having 4G LTE speeds Verizon is quickly approaching their goals for the 2011 rollout. Maybe soon we will see more of their upcoming video chat on 4G app. Hopefully adding new markets wont cause instability but then that is why they are pushing LTE out in stages.
The Verizon press release was massive so I wont bore you with the little details. Basically the special part is that they are now up to speed in over 100 markets nationwide and they are adding more as fast as they can. Here is a list of the 28 markets that should see 4G LTE this week.
Decatur and Huntsville, Ala.; Colorado Springs, Colo.; Lakeland and Sarasota-Bradenton, Fla.; Augusta, Ga.; Hilo, Honolulu, Kahului-Wailuku and Lahaina, Hawaii; Carbondale, Ill.; Wichita, Kan.; Louisville, Ky.; Baton Rouge and Hammond, La.; Springfield, Mass.; Greensboro/Winston-Salem/High Point and Raleigh-Durham, N.C.; Toledo, Ohio; Tulsa, Okla.; Portland, Ore.; Wilkes Barre/Scranton, Pa.; Charleston, S.C.; Chattanooga and Knoxville, Tenn.; Olympia and Tacoma, Wash; and Charleston, W.Va. The company is also expanding its 4G LTE network in Phoenix, Ariz.; Los Angeles and San Diego, Calif.; Las Vegas, Nev.; Northern New Jersey; Dallas-Ft. Worth and San Antonio, Texas; and Seattle, Wash.