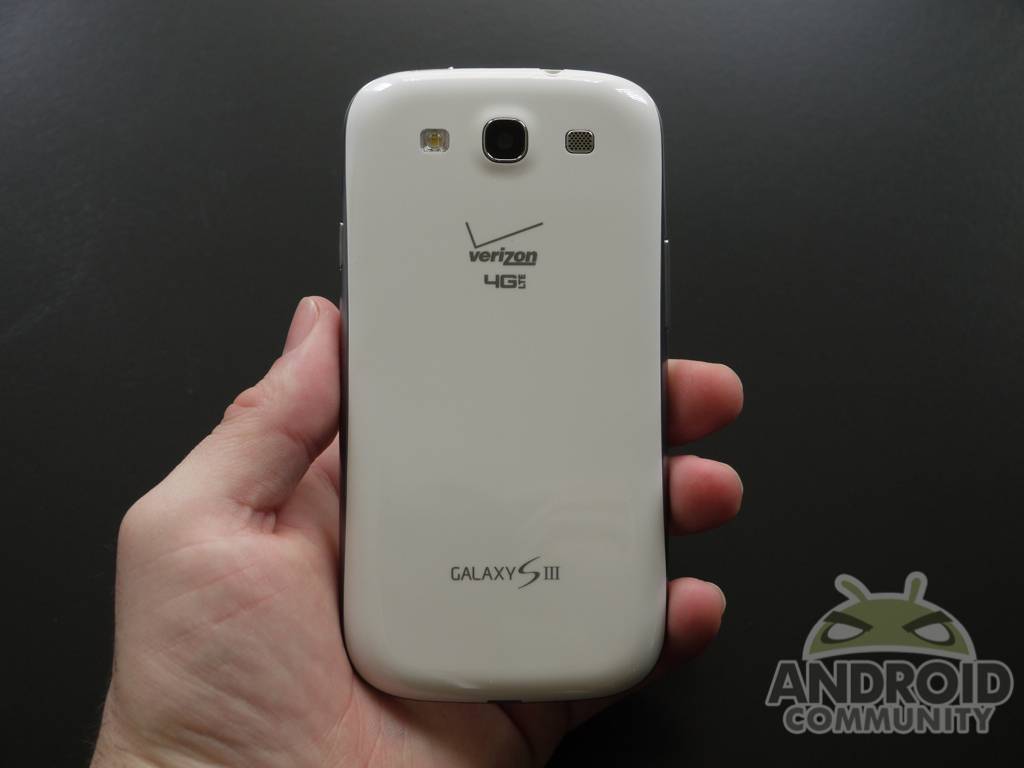 The brand new flagship Samsung Galaxy S III superphone has arrived on all 4 major US carriers, and is set to hit US Cellular next. Verizon was the last to bring the device to market, then had a few delays causing it to be even later than the rest. Today however we've decided to do a quick hands-on and unboxing of the brand new handset so you know what you're getting into should you decide to buy. Check out the video after the break.
This week Verizon's 4G LTE equipped Galaxy S III has finally arrived on our test bench and we've been enjoying it other than a small WiFi notification annoyance. We've already reviewed the international Galaxy S III [here] as well as the AT&T and T-Mobile versions [here] so for now enjoy a few pictures and the hands-on unboxing of the Verizon flavor.
The Verizon model is exactly the same as all the others and so are the specs. The only difference is it (and AT&T's) come with 4G LTE network speeds. So we've snapped a few solid tests of Verizon's speed for you below. As far as specs we all should be plenty familiar here. The Galaxy S III "designed for humans" (according to Samsung) comes with a bright, vivid, and crisp 4.8-inch 1280 x 720 Super AMOLED HD display, Android 4.0 Ice Cream Sandwich, a 1.5 GHz Qualcomm Snapdragon dual-core processor, a massively high 2GB of RAM, and 16 or 32GB of internal storage.
Around back is that zero shutter lag 8 megapixel camera, LED flash, and speaker grill. Then Samsung's equipped all their Galaxy S III's with a large 2,100 mAh battery under the hood and micro-sd support for added storage. We mentioned speedtests since after all this is Verizon 4G LTE we're talking about here — the fastest and widest reaching network available. So here's a solid list of tests showing just how diverse and impressive it is with the Galaxy S III.
So far the the device seems awesome, but so did all the others before it on other carriers. At this point it really comes down to price and who you're currently with for a carrier. We're going to take the Verizon SGSIII through a full set of paces over the weekend and see how she handles the elements and the town of Las Vegas I'm in. You'll want to check out the timeline below for the other reviews, and plenty of Verizon specific news, then enjoy the photos. Stay tuned for a full review folks!
[device id=2688]