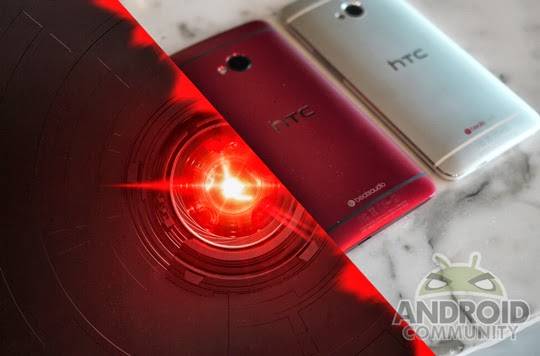 If you're still planning on picking up the Verizon HTC One, when it launches months later than on all the other carriers, you'll be doing so with a slew of other smartphones readily available. Big Red will have multiple smartphones available packing large HD displays and 4G LTE, including those DROIDs but the HTC One is poised to handle it well.
As far as we know, Verizon and HTC will be releasing the smartphone on August 1st. Well, if the latest leaked roadmap is correct. With that not too far away, and the only word from Verizon being about their new DROID lineup, we have a feeling it might be delayed, again. The leaks say August 8th for the DROIDS, and chances are the HTC One won't hit that August 1st date.
In case you haven't figured it out by now there's only one reason Verizon delayed the HTC One for months and months compared to other carriers. That is the Motorola DROID line. Verizon and the Moto DROID go way back, and as a result HTC got thrown on the back-burner, even while having arguably the best handsets on the market, because Verizon wants to push their new DROID ULTRA out first.
Next week Verizon and Motorola will be announcing the new family of DROID smartphones. The DROID Mini, ULTRA, and ULTRA MAX. To be specific, they'll be announced on the 23rd in NYC and SF. Sadly, we haven't heard a peep regarding the HTC One launch aside from "coming this summer". At this point it really is anyone's guess, but one thing is clear, the DROID will be front and center.
You can't forget the iPhone 5, Samsung Galaxy S4, and even a few Nokia devices all pushing hard on Verizon. However, we have a feeling the same buzz around the HTC One isn't gone, and if you've wanted it and were stuck on Verizon, the DROID lineup won't change your mind. The Moto X is coming soon too, so we certainly can't rule that out.
In the end though only one smartphone has a 4.7-inch HD display with beats audio and stunning front facing speakers. Not to mention Sense UI, Zoe, and an ultrapixel excellent low-light camera, and that is HTC. Motorola will be bringing some strong competition. Competition that will be pushed hard by Verizon, but don't rule out the HTC One.
In the next week or so we'll know all the details about all of these phones, so what one are you most likely to pick up?