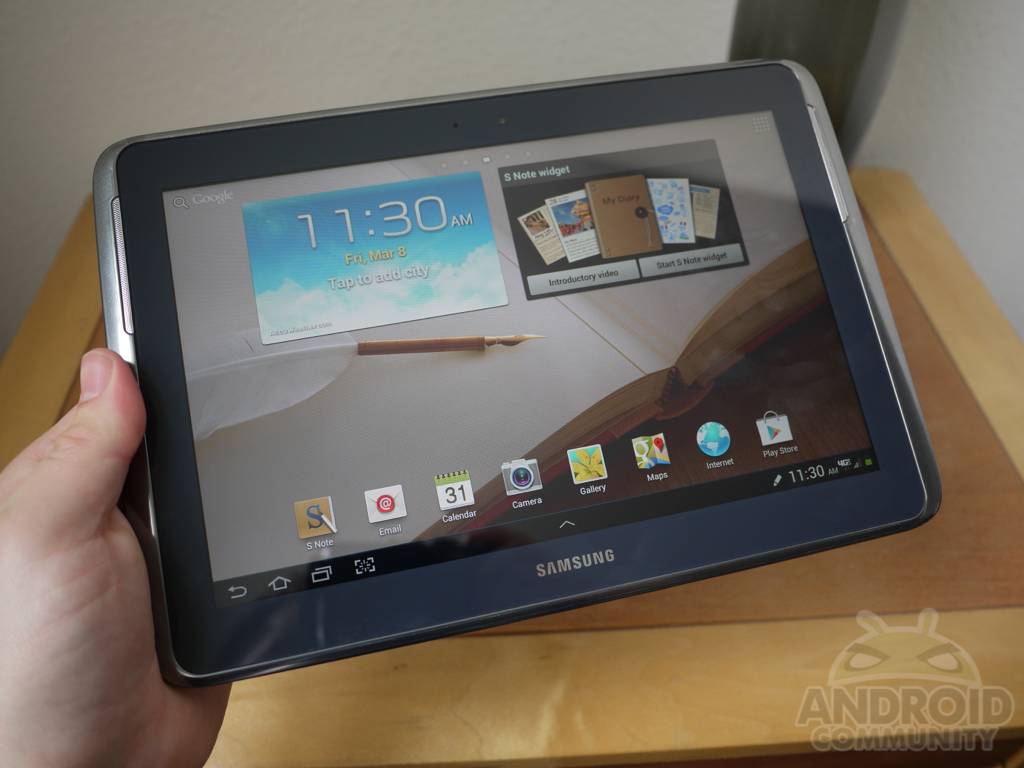 The popular Samsung Galaxy Note 10.1 tablet has arrived with full 4G LTE connectivity from Verizon Wireless this week. While the slate has been available for some time, yesterday March 7th, Verizon added the tablet to their lineup complete with LTE. Available today for $599, we have our hands all over it to give you an idea of what to expect. Read on for our unboxing and first impressions.
The Galaxy Note series has been extremely popular thanks to an array of awesome features and custom applications. The S-Pen stylus makes multi-tasking and content creation better than ever before, and now we have front facing speakers to really enjoy all the content you'd like. We've seen the Note 10.1 multiple times, got our hands-on it, and even posted a full review. Even Samsung signed up the gorgeous Kate Upton to help launch the slate. So we basically know all there is to it, but now lets have a peek at Verizon's version.
The Verizon Galaxy Note 10.1 with 4G LTE launched yesterday and is the same slate we already love. As mentioned above in the video the details are the same. Featuring a 10.1-inch 1280×800 HD display, 1.4 GHz Exynos quad-core with 2GB of RAM on board, and even 16GB of internal storage. The two differences here are 4G LTE, and this slate is already running Android 4.1.2 Jelly Bean with the Samsung premium suite all included. All those multi-view and multi-window modes are available and work great. Check out the image below browsing the web while multitasking.
Happily this tablet has a 4G LTE sim slot for connectivity, as well as a micro-SD card for expanding storage. Then we have two features I love about this tablet that I wish others would adopt. That being the infrared blaster for controlling the TV and cable box, as well as front facing speakers. The sound on this slate is top-notch, and I couldn't be more satisfied while viewing YouTube and the likes.
Overall we've already seen plenty of this tablet, and there's nothing too new here, but we figured you'd like to take a peek. Android 4.1 Jelly Bean makes the OS smooth and stable, and Google Now voice search works great by holding the home button or instantly tapping the widget. So far our limited time with the slate has been a positive one, just like the WiFi model, but stay tuned for more details and pictures in our full review. We'll also test those 4G LTE waters so stick around. If you have any specific questions drop us a comment and we'll give it a look.
[device id=4184]