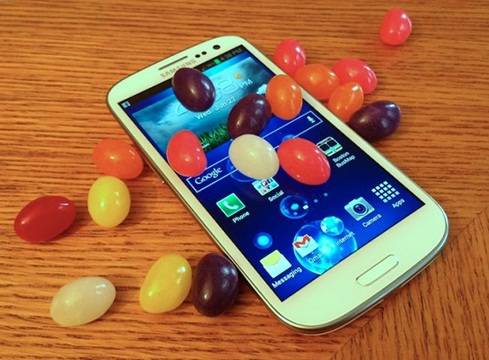 Last week the folks from US Cellular officially announced the update to Android 4.1 Jelly Bean would be arriving for their device soon. Now that Verizon was the last of the big 4 to receive the update, now it's regional carrier US Cellular's turn. The update is rolling out today, December 21st, just in time for the world to end.
US Cellular announced on Facebook that they'd start the update to Android 4.1 Jelly Bean for the Galaxy S III starting today, and so far we've received just a few reports of it arriving. The update will probably start gradually with a limited rollout, but we can expect more users to receive the tasty treat sometime soon today or this weekend.
As expected, Android 4.1 Jelly Bean brings everything that many Galaxy S III owners have been enjoying. Along with that smoother user interface from Google's project butter, you'll also enjoy expandable and more informative and useful notifications. Then Google Now will also be on board, which is one of our favorite features. See what you can do with Google Now in this hands-on video.
As usual expect to see an update notification arrive up top on your device, or you can manually check for updates by heading into settings > about phone > and check for updates. Samsung's also offering the update from their usual Kies PC software so don't forget to take that route if you'd like. All you folks on US Cellular can now enjoy the latest from Samsung. Drop us a comment below and let us know how it goes. Enjoy!
Update: US Cellular has confirmed the update, and you can get all the details and download files right here.
[device id=2688]