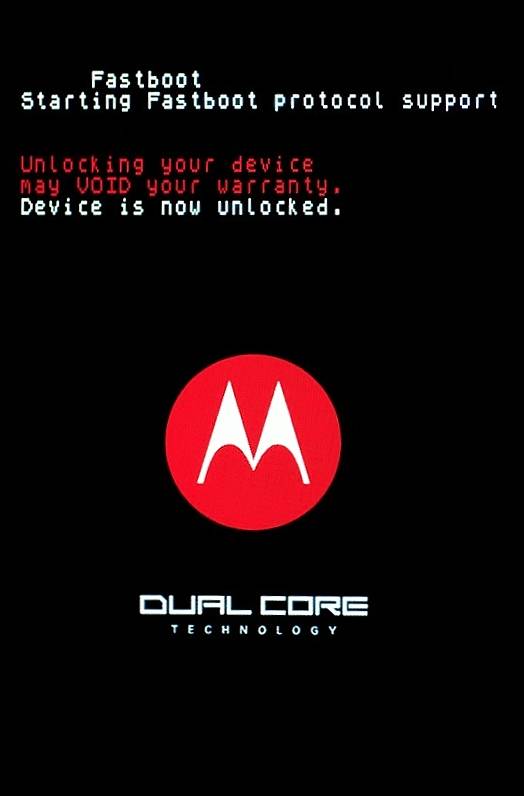 One more step, just one more step is all you need, and Motorola's claims to be moving toward an unlocked bootloader environment for all of their devices will become a reality for you. The folks over at BriefMobile have discovered a way to access an utterly excellent situation for your hacking delight – after you've got one of the leaked early builds of Gingerbread, that being Android 2.3.3 for the Motorola Atrix 4G, all you'll have to do is jam the traditional command "fastboot oem unlock" and BAM!
The best bit about this situation is that its been confirmed by Motorola representatives for the final release of the Gingerbread update – joyous day! This update, if you don't already know, should be coming across over the air in or around July. Once you get it, just Fastboot and unlock to your delight. This will allow you to get in to your insides and make your insides your outsides and mangle them for all of your own satisfaction!
Have a look at a lovely video of the process below, and get your tapping fingers out for some rocking:
Then lets talk for a moment about recent Atrix news: it's all about the Photon. This device with the same name as the Star Trek torpedo will be sort of an updated version of the Atrix with a kickstand that activates webtop and a different carrier and updated OS to boot. Will it be unlocked at the start as well? We're guessing yes, even though Motorola says the opposite, according to some.
Check out several posts: Motorola PHOTON 4G Car Dock, Multimedia Dock, and Webtop Hands-On, move on to just the Promo Video, and the handset hands-on. It's a superstar! Now we've just got to wait for it – and the XT882, of course.
[via BriefMobile]