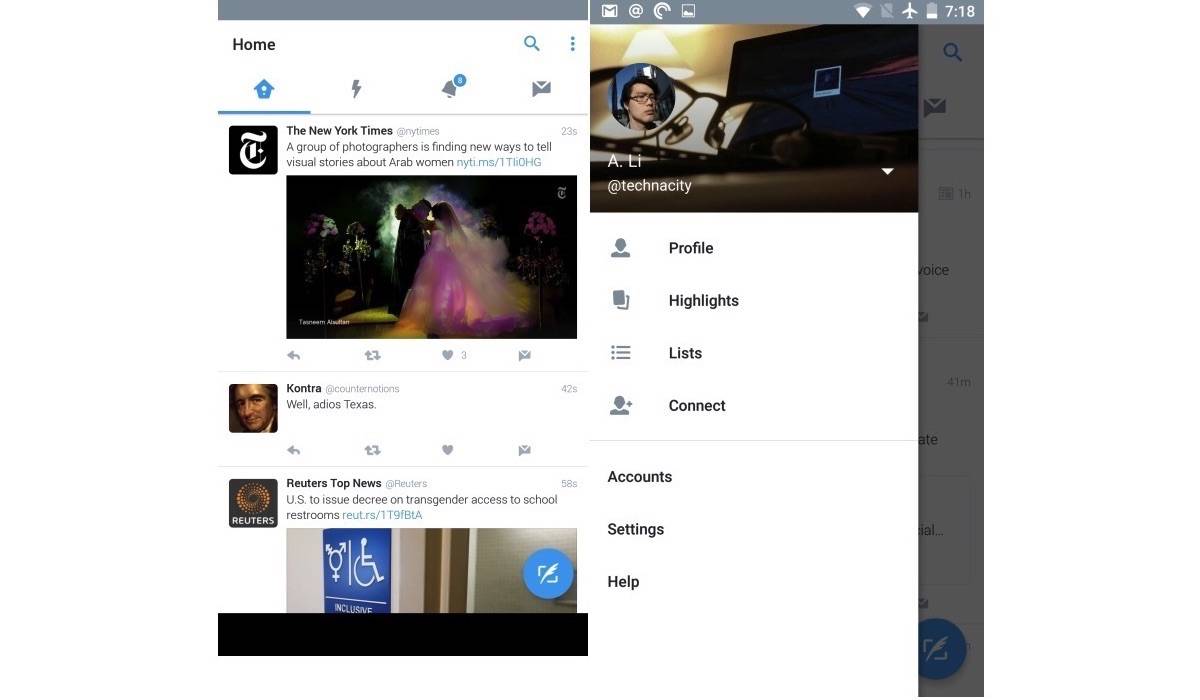 Light/Dark theme or Day/Night mode–however you want to call it, the feature will be found in some apps. The system-level dark more has been removed from the Android N Developer Preview 3 but apps like Twitter still allows such. This enables the app to show a different theme or color depending on the location and time of day. If it's daytime, interface will be light and then will switch to night mode.
Rumor has it that Twitter is A/B testing a night mode specifically in the alpha version of the mobile app. Nothing is formally announced yet but the night mode of Twitter is said to have a dark blue black background. From white during daytime, it switches to blue to indicate it's evening already. According to a report of a user who is on Twitter version 5.112.0-alpha.423, the app's background went from blue to white in the morning. It seems to be a fixed feature because there is option to turn off the night mode.
The Twitter mobile app is expected to receive another update soon after the Material Design changes reported last month is ready. The social media app is actually receiving a number of changes the past few months including that Periscope broadcast button testing, drawing feature on live streams, forwarding of a tweet in Direct Message, descriptions on images, and video sending on DMs and native GIF support.
In case you missed the last round, Twitter now features tabs for the major sections like Timeline, Moments, Notifications, and Messages. Twitter is using FAB once again to write a new message or tweet. Everything is still being tested. There's no official announcement yet by the company but we have a feeling it will be ready just before the year ends.
VIA: 9TO5Google