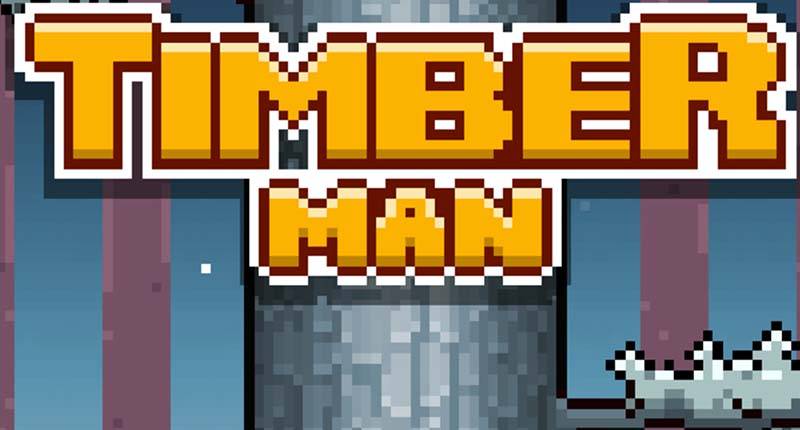 Remember that time when all you could think about was get that bird flying (flapping? *wink*) through those darned pipes? We are not heralding the return of the app-which-shall-not-be-named, but as much as mindless casual gaming is concerned, Timberman is probably set to give you sleepless and frustrated nights again.
So what is it about Timberman that has made it an overnight sensation, with over half a million downloads and counting? Well, there's the 8-bit graphics, the repetitive game play, the frustratingly incremental and unforgiving learning curve, and it is highly addictive – is this starting to sound familiar now?
So how is the game played? Well, the "timber man" chops down trees. The idea is to chop on one side of the tree or the other, and you tap on one side of the screen or the other to make sure our timber guy is not hit by those pesky branches, as chopping on the endless tree brings them down. I'm sure I'm explaining it wrong, but when you give Timberman a whirl, you'll get it at once.
The app is free, it's ad supported, and there are a LOT of ads. You can pay to get rid of the ads. There is one thing we will bet on though – that you will either be cursing us or thanking us for telling you about this game. Here's to many hours of mindless tree chopping, at least until that bird returns (possibly in August, yikes).
DOWNLOAD TIMBERMAN HERE: Google Play Store