Temple Run 2 launched back in late-January and almost immediately began setting records. In fact, it was said to have broken mobile gaming records by topping the 50 million download mark in just 13 days time. Since the release Temple Run 2 has gotten the bug fixing and performance enhancing update, however as of today it looks like we have another Temple Run game to play. This latest is Temple Run: Oz and follows in the path of the Brave edition in that it is a Disney release.
Another point that is similar to Temple Run: Brave, this game is not free. The price is $0.99, which we would consider fair, however when compared to Temple Run 2 which is free, we suspect only the die-hard fans will be willing to shell out the money. One point worth noting, early adopters will get a bonus for buying today — 1500 coins for free. Just to clarify this, $0.99 is what you would normally spend to get 1500 coins in the game.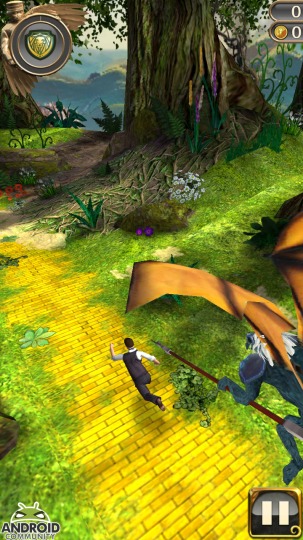 Temple Run: Oz brings game play that will be familiar and comfortable. That is to say, this is another Temple Run release which comes in the endless runner style. The graphics look really nice (on a Galaxy S III) and the game play is as smooth as one would hope for. Some of the perks with the Oz release tie in with that movie. Yes, for those not keeping up with Disney movie releases, this Temple Run game comes a reminder to go and see Oz the Great and Powerful in theaters.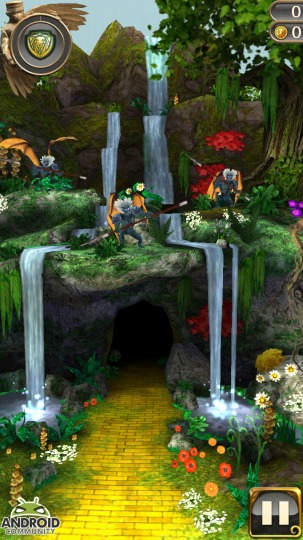 Back to the features though, they include scenery that was inspired by the movie as well as the option to explore different locations within Oz and flying in a hot air ballon to collect coins. Players will also be able to compete in the weekly challenges. Basically, Temple Run: Oz will have you outrunning the flying monkeys. Anyway, aside from the $0.99 purchase price we also point out the Temple Run: Oz has launched at v1.0.1 and with support for devices running Android 2.2 or later.
[via Google Play Store]