If you talk about automation with an Android device, it's pretty difficult to get away from discussing Tasker. There are other alternatives now, and even stock ROMs from manufacturers are having better and better features, but if you want to go really deep into automating your tasks the way you want it – Tasker is really the way to go.
Now with Tasker being updated to version 5.0, there is a huge list of new features. But what will really be obvious to Tasker users will be the Material Design-infused interface. The modern look was only previously available via a custom skin, but now version 5.0 is rolling out via the Play Store, everyone will be happy to know that Material Design is here on Tasker to stay.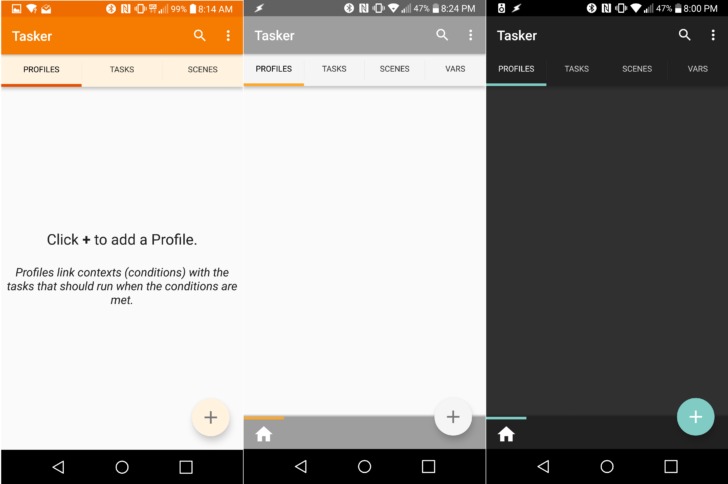 Along with the brand-new look, Tasker now also has support for root via Magisk, many new Android O API additions, and 3 Custom Quick Settings Tiles that should make accessing your triggers, actions, tasks, and scenes a whole lot easier. The full changelog is long and technical, but if that's your jam, then check out the developer's website here.
If you have Tasker installed, go ahead and update it via the Play Store. If you don't, allow us to remind you that Tasker is a paid app – you'll have to pay a one-time fee to get all that automation goodness. Also, check out our description and discussions on what you can do with Tasker here, here, and here.