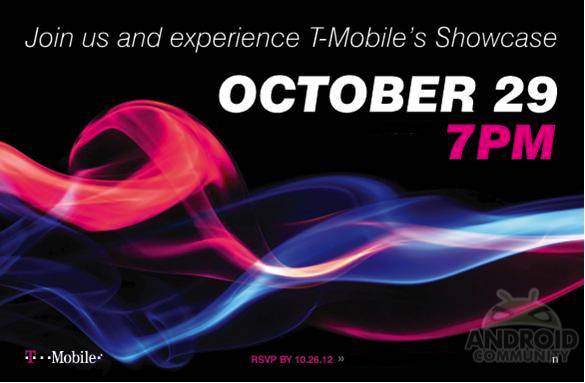 It looks like we need to add one more event to the growing list here for the end of October. It's going to be a busy few weeks in the world of technology and smartphones. Today T-Mobile has just issued event invites for a product "launch party" on October 29th. Now the first thing that comes to mind is the possibility of them being the LG Nexus 4 launch partner.
Google has their own event set for October 29th in NYC, which most likely will be the stage where they announce the LG Nexus 4 and possibility many other items to the Android world. So far we haven't heard anything regarding launch partners for the new Nexus smartphone — but this could be it.
The Galaxy Nexus launched on the Play Store with no US carriers until Verizon added it a few months later. Before that the Nexus S launched on T-Mobile so they have a history, and we can't forget the G1 now can we? There's a lot at play here. Microsoft and their Windows Phone 8 launches that week too, and T-Mobile will be rocking a few of their new devices, but it's safe to say Android might also make a big appearance.
So far the details are rather light at the moment. What we do know is Google will be unveiling their new products to the world on Monday, October 29th in NYC, and T-Mobile will be hosting their own event on the same day. Here's to hoping for the LG Nexus 4 (or HTC Nexus 5) hitting T-Mobile just in time for the holidays.