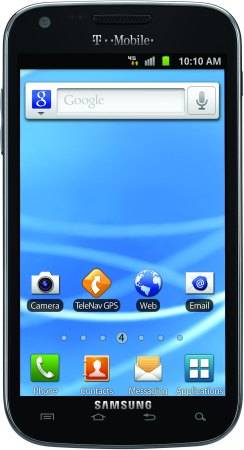 Well folks, this has now been confirmed rather than just a rumor. If sources are correct the Samsung Galaxy S II headed to T-Mobile (aka Hercules) will feature the fastest CPU of all the U.S. Galaxy S II phones and will clock in at 1.5 GHz thanks to Qualcomm. We mentioned this last week but had no confirmation as to whether it would feature the same 1.2 GHz speed as the rest, or be faster.
Thanks to the support guys from Samsung on Twitter at @GalaxySsupport the speed has been confirmed to be 1.5 Ghz and will in fact be the Qualcomm APQ8060 processor and not the Samsung Exynos chip. This is the same dual-core processor used in the HP Touchpad and is the latest generation dual-core from Qualcomm.
This also lines up with the original leak regarding the Hercules way back in May. Obviously we can't say this has been completely confirmed because often times a PR member controlling a Twitter account at a huge company like this will make a mistake that is later corrected. Similar news was released last week stating the processors were different but no speed or product version was listed. Hopefully this ends up being true and T-Mobile users can be happy to know they'll have the fastest stock Samsung Galaxy S II around soon.
[via Twitter]