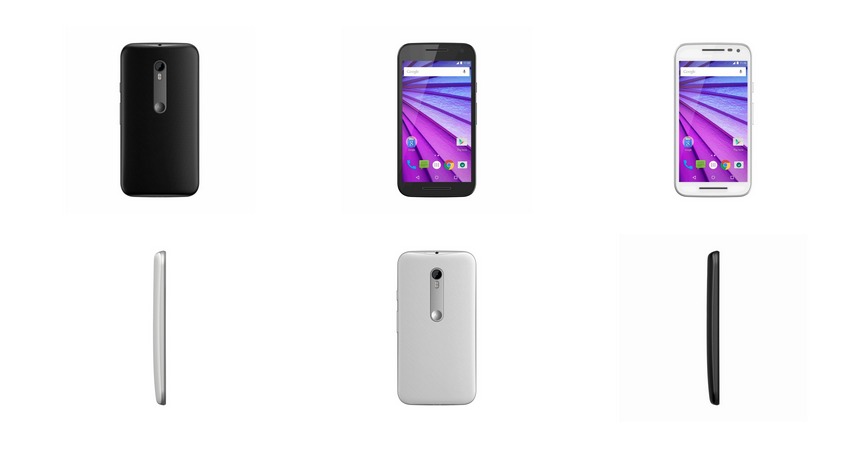 So it's probably just a few more days before we actually see Motorola's brand spanking new Moto G launched in Brazil, and leaks are showing up all over the place. Swiss retail website Digitec just did an "oops" when it published a complete listing of the new Moto G, but is completely unrepentant, it seems, because the listings are still there as of writing.
The images from the listing show that Motorola is giving the phone a bit more of a premium feel to it – going with a textured back and an LG-like metallic fixture down the middle of the phone's back cover. How are you guys liking the shape of this new "budget" phone so far?
It's interesting to look at the specs on the listing – although they could be placeholders. It lists a 5-inch Full HD (1080p) display, contrary to the rumored 720p display. It also lists 2GB of RAM, which would be quite a boost to this phone. It also comes out with the rumored quad-core processor, which we hope to be the Qualcomm Snapdragon 610, but in all reality could be the rumored Snapdragon 410.
The price is listed at 235 Swiss francs, which translates to around USD$245. This has been our worry for this phone. The Moto G's predecessors banked heavily on solid specs at a sub-$200 price point. Will this phone still compete if the price increases to nearly USD$250?