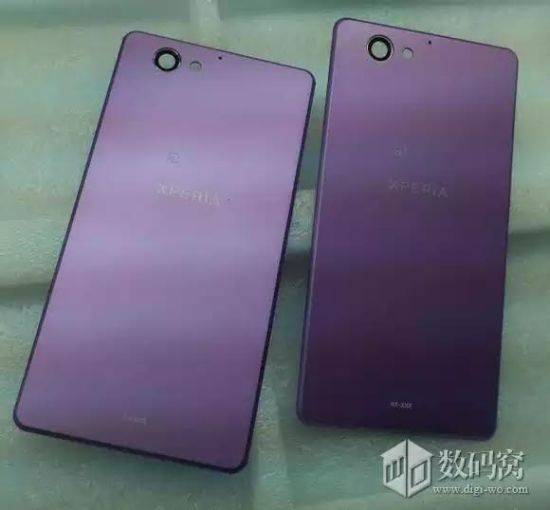 Sony has a few key Xperia devices at the moment. We have recently seen the Xperia Z1S launch with T-Mobile. Not to mention the Z Ultra which surprised everyone when it arrived as a Google Play edition handset. But while these are current handsets, it seems some pieces of a yet to be announced model have recently leaked. The handset in question is the Xperia Z2, which currently sports a codename of Sirius.
The image sitting above is showing what is said to be the back panel for the Xperia Z2. Not so surprisingly, the color shown is purple. Sony has released purple versions of Xperia handsets quite often in the past. Otherwise, the image, which comes courtesy of Digi-Wo shows just the basics.
These include items and a layout that should be familiar to most anyone that has seen any of the other recent Xperia devices. That is to say an Xperia logo sitting centered as well as an opening for the camera lens and flash sitting up towards the top left. What was missing were any dimensions of the back panel.
With the panel size still unknown, there was talk of the display size. That is said to be 5.3-inches. Otherwise, there was also mention of the handset having a 23 megapixel camera. That would be a bit of a step up from the current high-end Xperia camera, however we would also be looking towards Sony to drop some camera related software features.
The rest of the rumors are pointing towards an announcement coming in February, which may lead one to believe Sony may have something to say/show in Barcelona during Mobile World Congress. And lastly, to touch back on those colors — the Xperia Z2 is expected to arrive in five colors. We have yet to see a full list, however aside from the purple, we would expect to see white and black.
VIA: G4Games