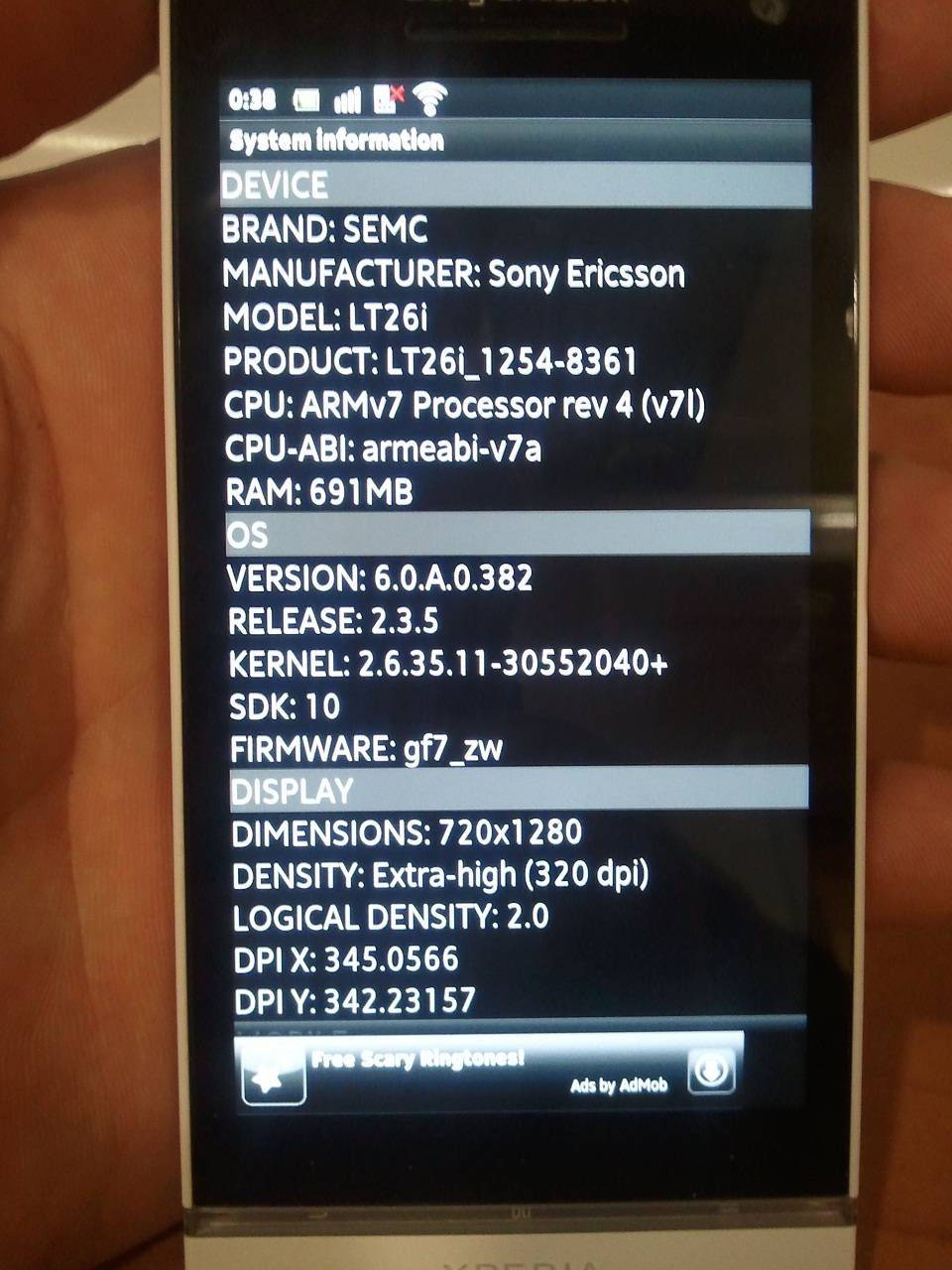 Well folks, it appears we are finally getting our first look at the new Sony Ericsson Xperia Arc HD, also known as the Nozomi internally. We've seen leaks regarding this phone since as far back as August and just last week was seen being called the Arc HD with its 1280 x 720p resolution. Today we have some hands-on pictures that were leaked to the wild.
The Nozomi will be Sony's next flagship phone with two important specs both hitting a Sony device for the first time. That is a dual-core processor, and a 720p HD display. The Nozomi is rumored to be packing a 1.5 GHz dual-core processor and a 4.3″ 1280 x 720p HD display, front and rear cameras and more. Along with the leaked photo shown above, and in the gallery below, we also see a quadrant benchmark that has us worried about the dual-core rumor being accurate. Those results look more in line with first rumors of a single-core 1.4 GHz processor but you never know until final hardware and software are released.
Sony has slowly but surely been producing some mighty impressive smartphones lately and I have a feeling this will be an awesome device. A big and bright display, fast processor, powerful 8 MP camera on the rear and super thin — what more could you ask for? It will come with Android 2.3 Gingerbread but most likely receive some sort of timely update to Ice Cream Sandwich, but nothing has been confirmed. For now all we have is the leaked information and now these nice and clear leaked photos of the Arc HD (Nozomi) in the wild. No pricing, availability, or carrier details have been outlined or announced. Stay tuned for more details.
[via Justanothermobilephoneblog]