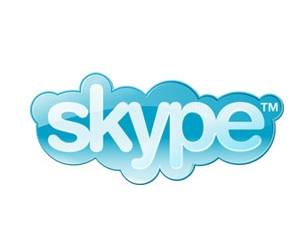 Exciting times ahead; not only is SlingPlayer for Android confirmed for a Summer 2010 release, but Skype look to be getting serious about VoIP on Android too.  A new job listing on the company's site calls for an Android developer to work on "delivering Skype solutions on Android OS based mobile platforms."
While there's already an official Skype app in the Android Market, it doesn't yet offer the full range of VoIP functionality desktop users are accustomed to.  Instead of carrying voice calls over a data connection, it instead dials into a local number, bridging those calls to national and international users for reduced fees compared to your carrier.
This new role, meanwhile, suggests that Skype are getting more serious about their Android VoIP proposal, and leaves us quietly hopeful that we'll see a full, data-based app from them at some point in the near future.
The Brief

Your role will be developing the Skype application on the Android platform. You will be working within Skype's development organization, with both the architects and other developers, creating the solutions to fulfil Skype's mobile strategy. Most important for us is that you are a good and competent developer. It is obviously a great plus if your expertise areas are in mobile runtime platforms, services and networks and an understanding of the possibilities and limitations they offer.

Key Responsibilities

You will be a developer in the team responsible for delivering Skype solutions on Android OS based mobile platforms
Participating in estimating the workload for the team and architectural discussions
[Thanks Cumulus Nimbus!]