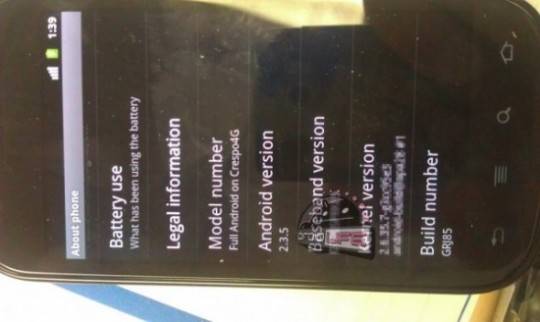 Yesterday we bore witness to a supposed leak photographed by Mister Blurrycam himself, one that showed an update to the Nexus S to be version 2.3.5. While this isn't outside the realm of reality we do admit, there's a bit more to the story than simple numbers and nonsense. There has been a report that there will soon be an update to the Nexus S that may well have no version number upgrade at all, but will bring additional NFC support, 4G widgets and several bug fixes, but now let's talk about Simms22 and his magical machine.
If you'll think back a few weeks ago, you'll remember the epic tale of Simss22 busting the crap out of some benchmarks with his very own ramped-up Nexus S device. During this time it was revealed, or rather it was made clear, that tests like these, like many things inside the Android world, can be fudged to epic proportions. Have a look here at the deadliest of massacres: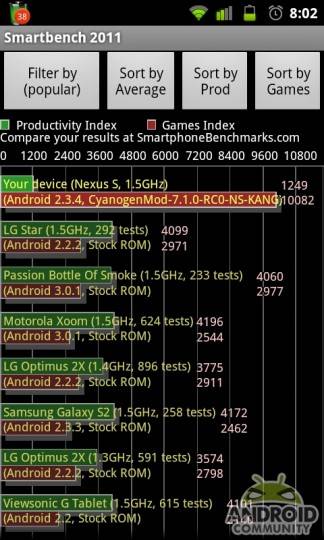 Now for the image we saw yesterday ala DroidLife. This image shows an Android version 2.3.5, again not outside the realm of reality as it's 2.3.4 at this very moment, but as Simms shows above, the results for this particular info screen on your Android can be changed to whatever you like with Root Explorer running amok on your rooted devices. The grains of salt should be flowing heavily through your mind whenever you see a device showing an Android number saying its the next big thing – just remember that!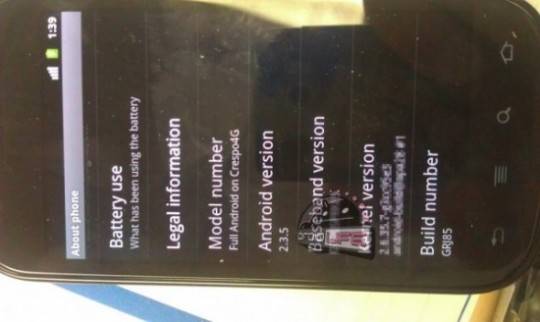 And if you're Simms22, our forum leader, keep it clean man, Jesus is watching!