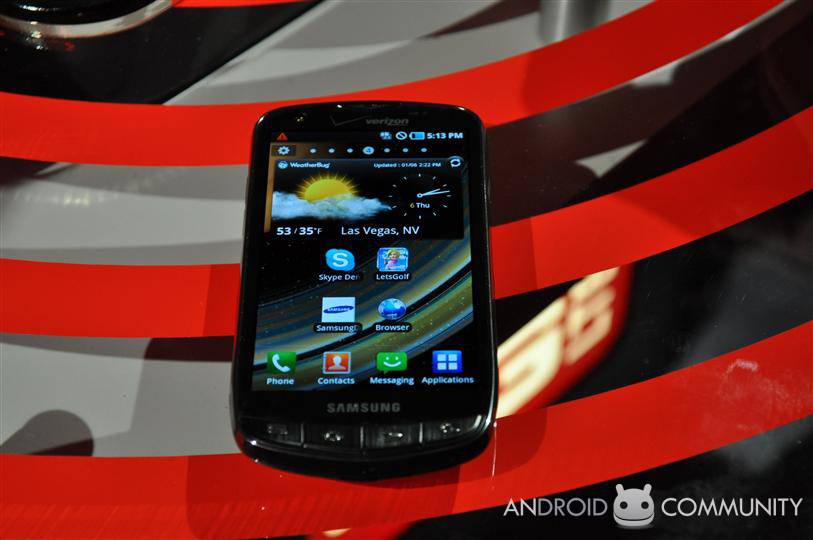 Back when we first told you about the Samsung Stealth V details were very scant other than it was a Samsung phone that actually had Android 2.2 (a first back at CES) and even now Galaxy S phones are still very slowly getting 2.2 FroYo. Today we have a little more information about the Stealth V, a 4G Verizon phone from Samsung.
If you're looking for a few more details about the device. It features a sweet 4.3″ Super-AMOLED Display powered by Samsung's Dual Core Orion Processor we told you about here, 8MP camera with flash capable of 1080p video, HDMI out to display that 1080p, as well as Micro USB, and a 2MP front facing camera. The device was running Android 2.2 back at CES and should hopefully launch with Gingerbread.
The FCC filing today makes us hopeful that we will see this sooner than the "Summer 2011" launch we heard at CES. Maybe Samsung see's an opening with the Thunderbolt being delayed over and over. The Stealth V just might be the first 4G Verizon phone after all.
[via Wireless Goodness]