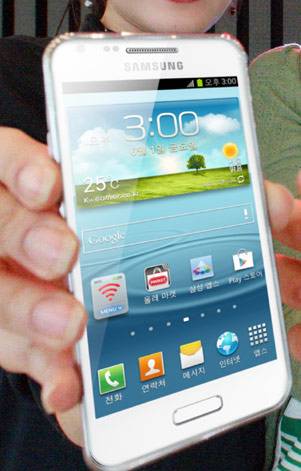 It's been just over a week since Samsung announced the Galaxy S III, but industry watchers will know that the company has never let something as small as a flagship launch months in the making get in the way of yet another launch. So it is with the Samsung SHV-E170K, a phone curiously devoid of Galaxy branding and headed to the KT wireless carrier in South Korea later this month. SammyHub spotted the phone among some other, older phones being introduced to the carrier.
The SHV-E170K seems to be a mild update to the Galaxy S II, with the most important change being a shift to Qualcomm's excellent Snapdragon S4 dual-core processor. While the rest of the hardware is hardly state of the art, the Snapdragon will put the phone's performance within range of much more recent devices. Other changes include a boosted QHD resolution on the 4.3-inch Super AMOLED display. The rear camera has strangely been reduced from 8 megapixels to 5.
Most exciting, this phone will launch with Android 4.0, which Samsung finally seems ready to send out in earnest after launching the Galaxy Tab 2 series. If you're hoping to see the SHV-E170K outside of Asia, keep on hoping: like the Skyrocket HD, the coming of the Galaxy S III probably means there won't be a lot of interest in this upgraded hardware.
[via Engadget]