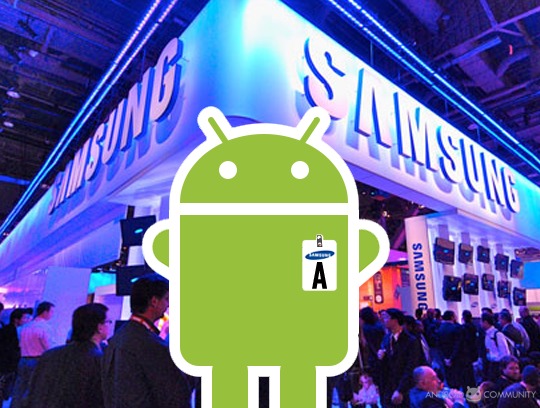 If you've been keeping up with this epic debacle with T-Mobile and Samsung regarding the Samsung Vibrant, you know that Samsung AND T-Mobile have been accused of holding back a Froyo update from the Vibrant so that they might have better sales of the Vibrant 4G+. These accusations were made by a source inside either Samsung or T-Mobile. The response to this story was a torrent of comments and tweets and all that good stuff on how everyone hated the situation and both companies involved in it. Then it got interesting…
The first big response TODAY (this inside comment came out yesterday) was from a fellow on XDA Developer Forums who said he was initiating a Class-Action Lawsuit against both T-Mobile and Samsung over what he says are unfair and deceptive business practices. After that, there was a sort of response to that (and the Fascinate situation) in the form of a Twitter revolt! This revolt is still going on, of course, and you can find it on Twitter by searching for the hashtag #NeverAgain.
Now here, not a half hour ago, Samsung has responded (to CNET who had asked them for a comment or statement on the situation.) Samsung said thus:
Samsung Mobile does not comment on rumors or speculation. With regard to the Froyo update, we recently issued the following statement: "Samsung feels it is important to make the Android 2.2/Froyo upgrade available only after we feel that we can give the millions of U.S. Galaxy S owners a simple and reliable upgrade experience. Due to the complexity and unique functionality of each Galaxy S device, we are performing additional testing and are working to make the Android 2.2/Froyo upgrade available to all U.S. Galaxy S owners, including the Samsung Vibrant, as soon as possible.
So actually… did they really say anything? Not really. These business types are really really good at covering their butts before they get legal-punched in the jaw, but it seems like they may have been too late, or perhaps even have gone too far this time.
What do you think? Was their response enough to qualm your rage?
This conversation continues in this subject in the Android Community forums:
[Via CNET]