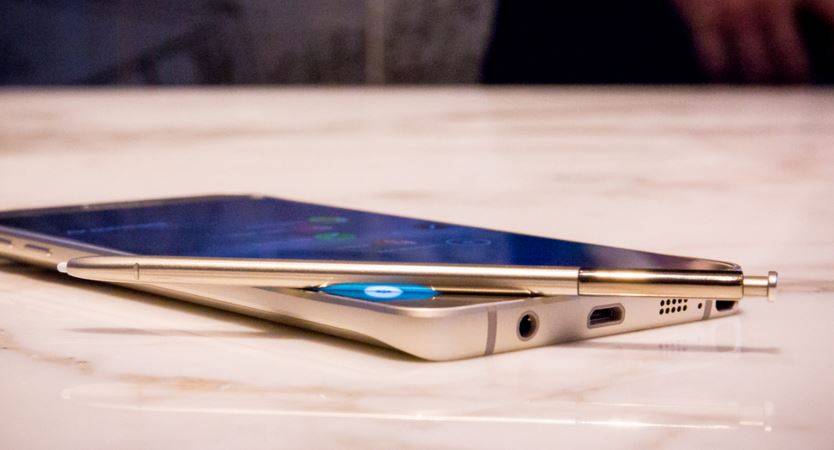 So the folks over at SamMobile pride themselves to be in the know with all things Samsung – this is kind of the point of their tech website. They've told us a few things about the upcoming flagship phablet of Samsung recently – this is the Samsung Galaxy Note 6. First up, that the phablet might be launching in August, and secondly, that firmware development for the phablet has begun.
Firmware development is usually a sign of one thing, that is that the hardware component for the device is pretty much set – you could say that the Samsung Galaxy Note 6 could physically be in its final form these days. The rumored specs are these – a 5.8-inch "Slim RGB" Super AMOLED display, either a Qualcomm Snapdragon 823 chipset or a higher-clocked Exynos 8890 chipset to power it all up, 6GB RAM, probably the same 12MP camera on the Galaxy S7 series, and a 4,000mAh battery.
SamMobile's sources say that the build number for the initial firmware is N930FXXU0APE1, and that the new firmware will contain a new feature called Samsung Focus. This feature will act like how the BlackBerry Hub did for the now discontinued BB10 firmware. Apart from that, we can also expect new S-Pen features, because there are always new ones every year. Also, we can expect USB Type-C to finally reach a Samsung flagship device this year, and it will start with the Note 6.
So, more information as it comes out from Samsung. And most of our European readers might just be a tad bit happier now, knowing the Samsung plans to sell the Galaxy Note 6 in the European market.
VIA: SamMobile