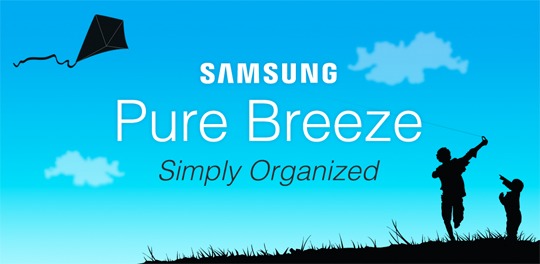 If there's one thing that device manufacturers across the board are NOT known for, it's optional user interfaces. Instead it's nearly always a face over the top of Android that, if you're not too keen on hacking your device, you're sort of stuck with. Of course manufacturers don't want you to see it that way, promoting their devices alongside their user interfaces as added value – take TouchWiz for example on Samsung devices (video included below aside Pure Breeze video). TouchWiz is what Samsung places on the vast majority of their Android devices, namely their Galaxy S II line coming to the USA this month and the Infuse 4G which we're using for this hands-on look at what Samsung has silently released as a brand new Launcher – Pure Breeze!
What you've got here is a launcher like you may likely have never seen before. If you're not the type to go hacking or have never heard of ADW Launcher EX, you've probably only used the interface given to you by the manufacturer out of the box. What Pure Breeze does is give you another option for how you go about using your phone, especially in regards to how apps are managed. What you get, quite simply, is a set of drawers / folders that you can name and color-code, each of these situated around a single apps drawer with all of your apps and a single "Kite" screen which takes the place of your homescreen(s).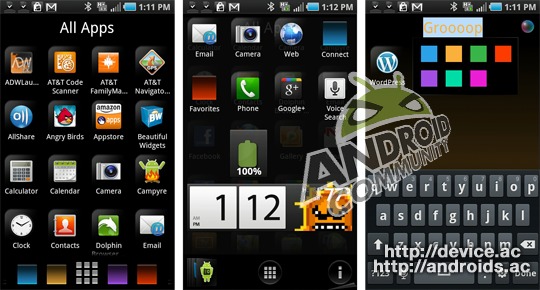 This app, as you'll see in the hands-on video here in this post, this app is both refined in its execution and slightly sparse in its abilities – this makes us feel like Samsung has released this application as a sort of test to see how real-world consumers liked dealing with the interface, meanwhile not promoting the interface to the full extent that most Samsung official releases get so that they'll be able to show off its lovely glory to the fullest once its reached a point where the vast majority of users love it.
[vms 9d3b6047a10b20a2f26d]
The video below shows features you'll be getting with the newest version of Samsung's more famous user interface TouchWiz, new features outlined here specifically for the USA release of the Samsung Galaxy S II. An interesting bit to note here, and again you'll get to see this briefly in the hands-on video above, is that you can, if you wish, use TouchWiz (or whatever launcher you use usually) and Pure Breeze concurrently. They do not interrupt one another and can add a bit of odd flavor to your everyday app tapping experience.
[vms 8ca8133fa24680a88d2f]
Check out the lite version of the full version of Pure Breeze on the Android Market today, and let us know what you think!
BONUS here's Samsung's official YouTube spot for Pure Breeze as well: