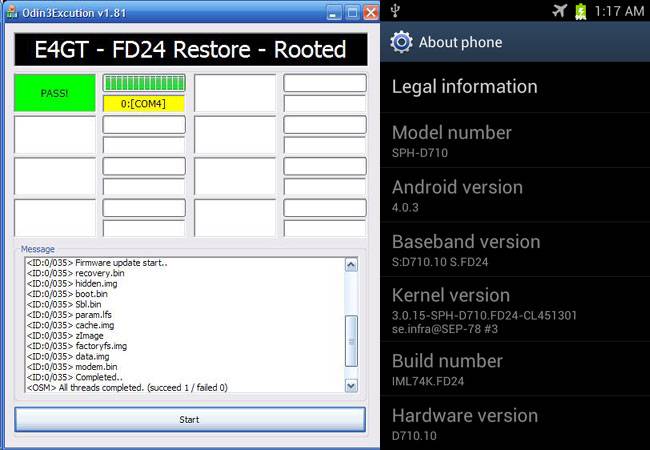 Ah, there hasn't been enough news lately about the Samsung Galaxy S II Epic 4G Touch lately – my fingers were just starting to recover. An enterprising XDA user named "sfhub" has posted what seems to be an official Ice Cream Sandwich update for the Now Network phone, compatible only with the specific version of the device. The leak comes after various international versions of the Galaxy S II have been updated, not to mention leaks for AT&T's Galaxy S II and Galaxy S II Skyrocket.
The update comes in the form of a one-click Odin desktop install, so you'll need a PC in order to apply it. The XDA poster has kindle pre-modded the software to grant root (which pretty much anyone who installs a leak will want anyway) and offers it in a "clean" version that wipes your current ROM or an upgrade version that keeps your user data intact. The latter may cause problems with some apps, so for a worry free experience I'd recommend a clean flash.
Early user reports are positive; the software seems nearly complete. No major issues with the core Android and TouchWiz experience have been noted by flashers, though the update process is confusing if you've never used Odin before. If you've already rooted, remember to make a Nandroid backup. There's still no word on when the OTA update will arrive.
[device id=1458]
[via TalkAndroid]