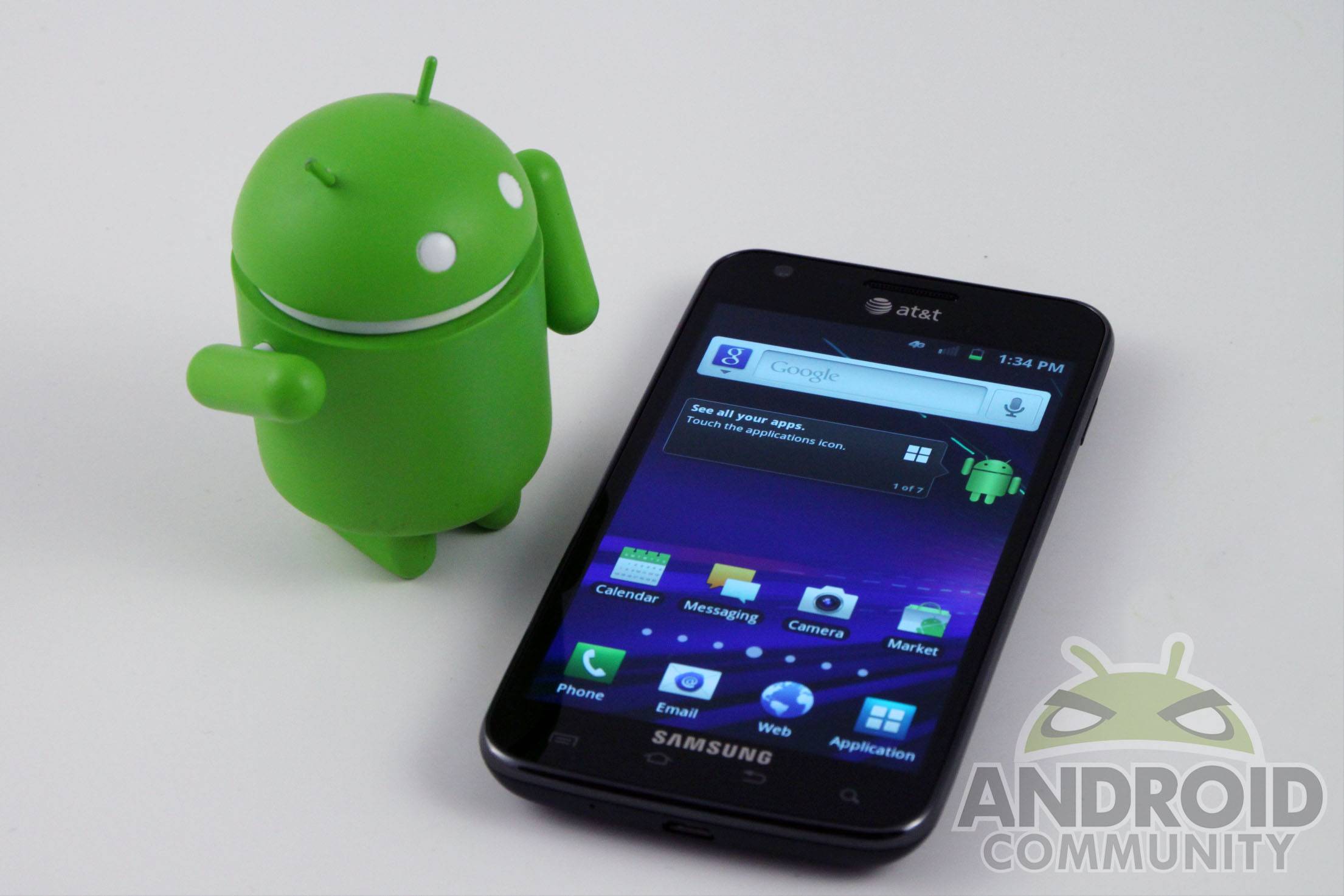 When AT&T started sending out the Ice Cream Sandwich for the HTC Vivid, we got more than a few readers asking where was the update for its LTE launch partner, the Samsung Galaxy S II Skyrocket. The Skyrocket was released back in November with the Vivid, and AT&T has included it on its list of ICS updates. Just like HTC's LTE phone, a leaked version of the Skyrocket's Android 4.0 build has found its way onto the Internet early. You can download and apply it over at RootzWiki.
The Skyrocket is AT&T's slightly tweaked version of the standard Galaxy S II with 4G LTE. That being the case, it's a little surprising that we're seeing an official update leak before the standard model – especially since Samsung has already sent out Ice Cream Sandwich updates to Galaxy S II units in most international markets. The fact that AT&T charges a premium for the Skyrocket probably has something to do with it, though that won't be much comfort to GSII owners who have been waiting more than four months for an update. Samsung's TouchWiz is basically unchanged after the ICS upgrade, so at least they're not missing much from the UI standpoint. The build is dated March 14th, so even if it'n not final, it's relatively recent.
When the HTC Vivid's ICS update leaked, it was only a matter of days before AT&T went ahead and issues the software upgrade over-the-air. We can hope (but not necessarily expect) that this will be the case with the Galaxy S II Skyrocket. And before you try, no, this update won't work with the standard AT&T Galaxy S II, or T-Mobile's variant, or Rogers' Galaxy S II LTE. But since the update is coming from a Samsung source, complete with ODIN PC flash tool, it can't be too long before the various LTE flavors of the GSII get their own updates.
[via SlashGear]