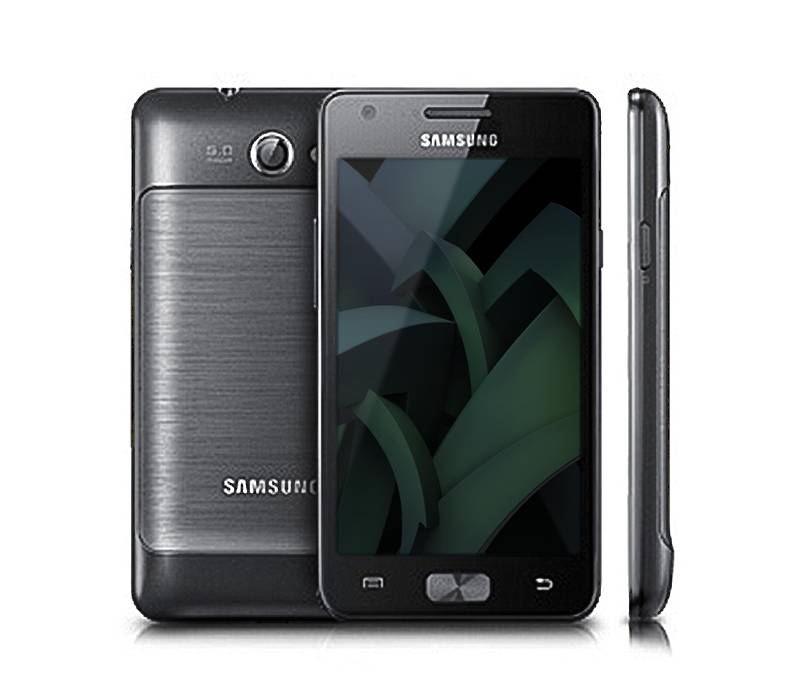 Today Samsung and NVIDIA have officially announced the next NVIDIA Tegra 2 powered Android smartphone and that is the Samsung Galaxy R. This will basically be the little brother to the Galaxy S II that we have heard so much about of late. Now this isn't the first time we've seen the Galaxy R as it leaked a few weeks back and even appeared on video but this announcement makes it all official.
Samsung is the words largest smartphone maker for Android and while the SGSII has been extremely popular with their own Samsung Exynos 4210 1.2 GHz dual-core processor on board but the Galaxy R will be shipping with the NVIDIA Tegra 2 superchip instead. It will be clocked in at 1.0 Ghz so basically just slightly under the spec of the SGSII. This phone will be the little brother to the Galaxy S II with a slightly smaller screen and camera, but other than that they are extremely similar and equally awesome.
Samsung Galaxy R Hands-on Video

The Samsung Galaxy R Spec sheet details as followed — A NVIDIA Tegra 2 dual-core 1.0 Ghz processor, a 4.2″ SLCD Display (SGSII is 4.3″ and AMOLED) and the Galaxy R will also be packing a 5 MP camera with LED Flash as well as a front 2 MP shooter for video chat. Powered by NVIDIA and Android 2.3 Gingerbread users can expect a seamless and fluid experience as well as the benefit of the Samsung Touch Wiz UX pre-installed over 2.3 Gingerbread. It will also come with 8GB internal storage and 1GB RAM with optional 32GB micro-SD support.
It is super thin and extremely lightweight and from initial reports it will only be a hair thicker than the Galaxy S II bigger brother so this is basically as good as it gets, without actually getting the SGSII. The GALAXY R is currently available in Sweden, and is coming to other regions soon, including North & Eastern Europe, South East & West Asia, Middle East Asia, and China. We have reached out to Samsung and NVIDIA and currently have no further details about a possible US launch but I'd love to see it hit the streets over here.