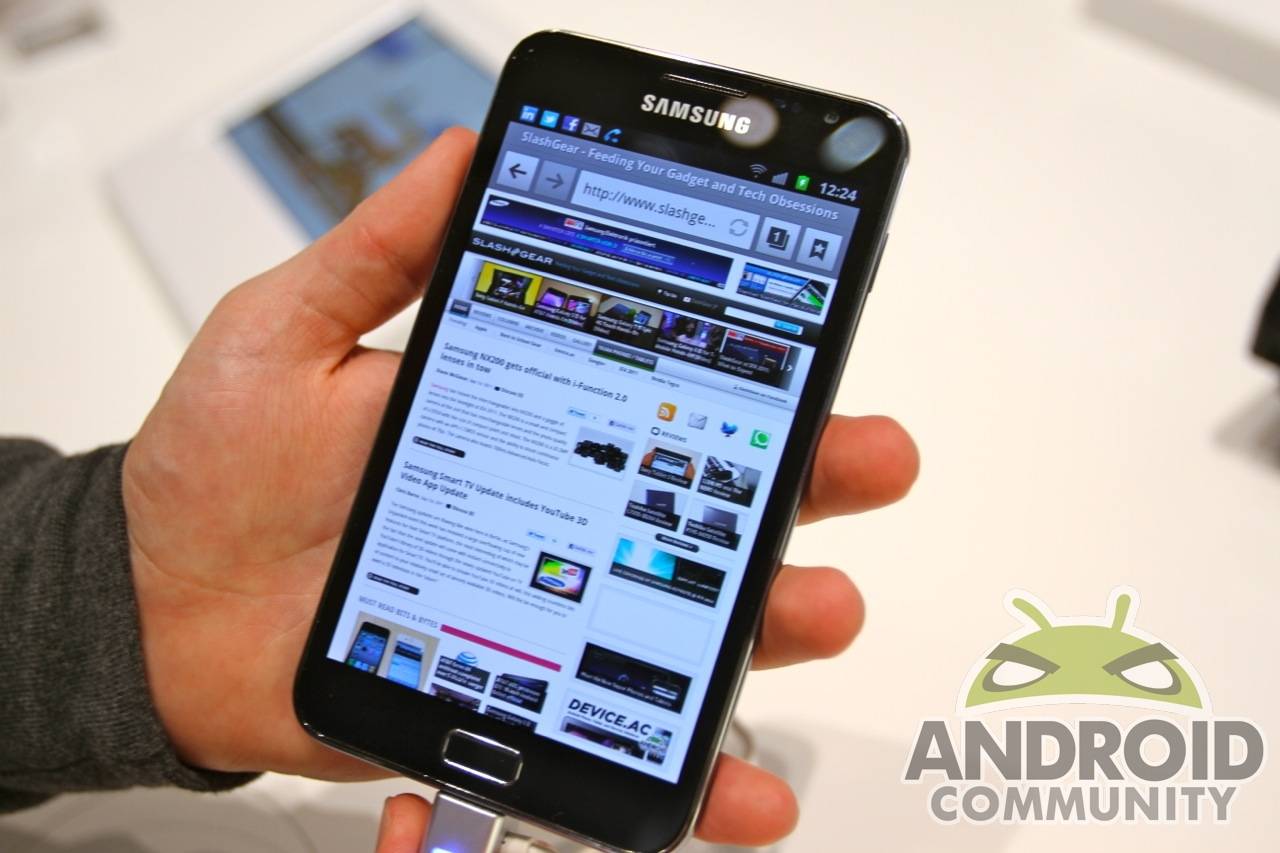 Samsung is at it again, dropping the kernel source code for more devices and today they've added the Galaxy Note to the list. This awesome device announced back at IFA is a 5.3″ Super AMOLED packing smartphone — or tablet, or whatever you want to call it. While not yet available in the U.S. and may never will be, Samsung has already released the source code for said device.
The phone truly is a beast, in size and specs and we were able to get our share of hands-on time with the device. The 5.3″ slate is closer to a tablet than a phone and is aimed for note takers and users on the go. With a build in stylus it has full stylus support for note taking, doodling pictures and more. Powered by a 1.4 GHz dual-core processor and rocking an impressive Super AMOLED HD display at 1280 x 800 all on a 5.3″ screen this slate really is quite large.
Galaxy Note hands-on
[vms 89124e2ce92984e04fb4]
For now the device is currently set to only be available at a few locations overseas and in the UK but there are still plenty of developers and modders that have been patiently waiting for the dirty source codes. Today Samsung has released the full source code so now developers and tinkerers alike can dig in and see what they find and start tweaking things as they see fit. Samsung is expecting the development community to really help make the larger than life Galaxy Note successful by building some awesome applications for it and its stylus. We'll see as time goes on whether or not it comes to the US, I'm still hopeful.
To download the Galaxy Note source code just click here.
[device id=1438]