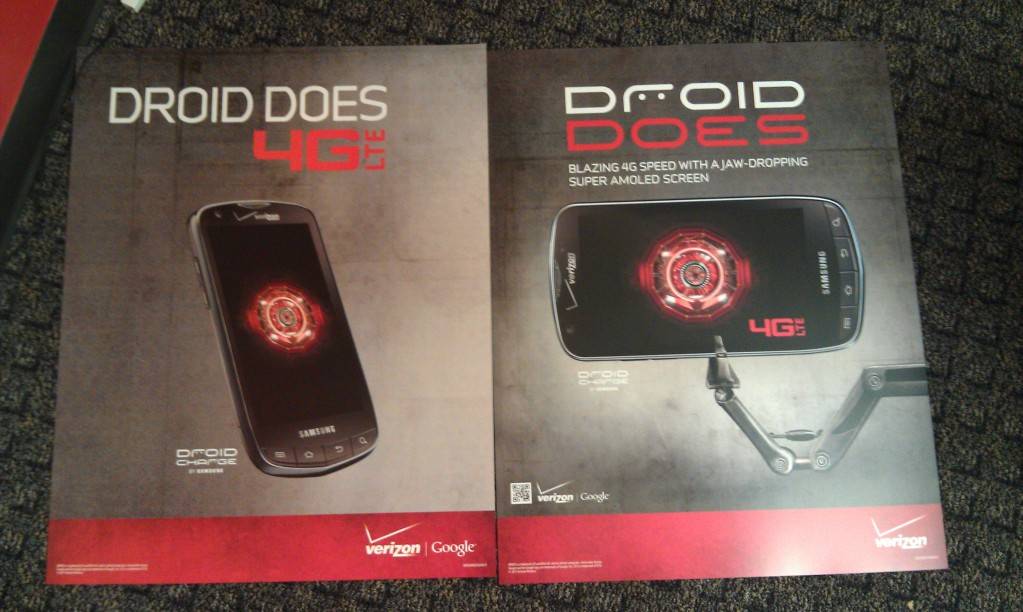 We still don't have a lot to go on regarding the Samsung Droid Charge, here is some information about the source code for the Charge being released already. This phone has not been officially announced other than being called "unnamed" at CES2011. Hopefully we will hear more soon, and accessories and promo cards can only be a good thing.
We can't say that this means the device is coming soon, because we saw this for the Thunderbolt and it still took months and months to arrive. It is good to see some movement and what not that is for sure. This looks to be a great device with its 4.3″ AMOLED Plus display.
Earlier it was reported as being called the Stealth V, here is some pictures and hands-on from CES2011. This phone is sure to please. It is basically the bigger brother to the Galaxy S, featuring the same 1 Ghz processor but that upgraded amazing 4.3″ AMOLED Plus display. Oh and you can't forget the Verizon 4G LTE. That is a biggie!
[via Android Community Forums]