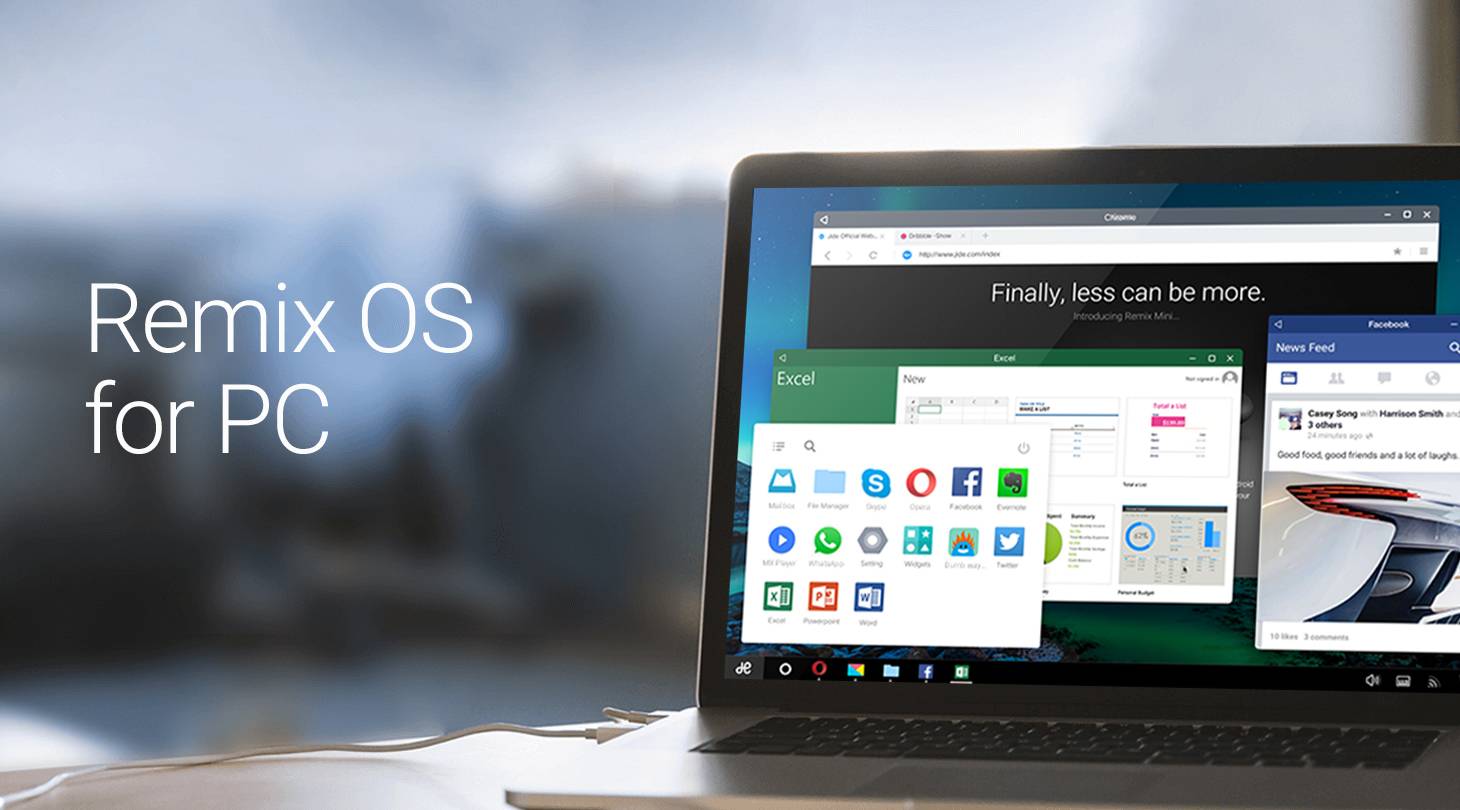 It was just recently that Jide Technology launched a fully free and stable Android-based operating system for desktops and laptops that featured true multitasking and windowed operations – and a taskbar, even! – called Remix OS. The reception of Remix OS has generally been warm, except that some developers have noticed that Jide may have ignored SPL and Apache licensing issues. The good news is that Jide has responded quickly to rectify this situation.
When Remix OS came out, it utilized a flash tool based on the open source UNetbootin. As such, Jide would have to publish their source code to be GPL compliant in this area, which they were not, initially. Jide also closed an agreement with the Android-x86 project team to utilize their code for Remix OS – they were very open about this part in their documentation. However, they may have looked over the fact that Android-x86 is also working under an Apache license, and if Jide used their code (which in fact they did), they would have to publish all their open source code to be compliant to the Apache license.
All of these have been done now, eventually. There are a lot of companies who overlook these licenses and get into trouble for doing so – Motorola is one big name that has gotten in trouble because of this. So it is a breath of fresh air that Jide has dealt with the situation promptly.
With this reaction, Jide has shown its intention to be in this industry for a long period of time. They seem like they want to genuinely innovate on the potential for Android to work on other platforms. Hopefully they are more careful with licensing issues from now on.
SOURCE: XDA