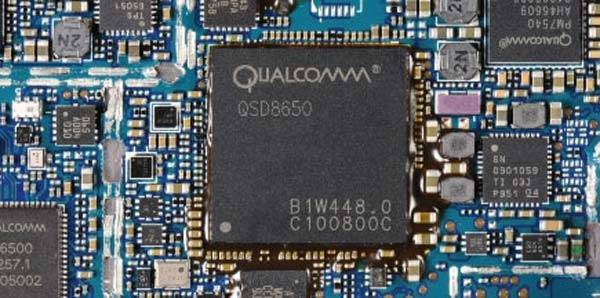 All the news in the processor and system-on-a-chip space seems to be going to Nvidia these days, thanks to their four (and now five) core Tegra 3 architecture. In all the hustle and bustle, Qualcomm's Snapdragon gets forgotten – not that it's going anywhere. While almost ever major phone and tablet manufacturer has a Tegra 3 product slated for Mobile World Congress, they've usually got Snapdragons filling out the mid and lower ranks as well. It looks like that's going to be the status quo for a while: A Qualcomm product manager announced that the company would be focusing on its dual-core products until at least late 2012.
That doesn't meant that they're not looking at greater performance – benchmarks from upcoming Snapdragon chips show some very promising results, as a matter of fact. But the previously hyped APQ8064 chip, which promised to run four cores at an eye-popping 2.5Ghz, won't be seen any time soon. At the moment Qualcomm is more interested in getting its current-generation hardware to be more power efficient – a definite consideration, since the only thing that seems to stem TI, Samsung and Nvidia chips' thirst for electricity is gigantic batteries, like the one in the DROID RAZR MAXX.
Even so, a lack of quad-core branding may come back to bite Qualcomm. Whether or not the performance of the Tegra 3 or the upcoming quad-core Samsung Exynos processors is significantly higher than new Snapdragon models, putting "quad core" on the side of the box is a surprisingly important branding move. Snapdragon doesn't have the same clout that it did way back when the Nexus One launched. That said, a normal-sized phone with better battery life than we've been seeing lately would be a feather in anyone's digital cap. We'll just have to wait and see what develops – Samsung, Texas Instruments, Nvidia and Qualcomm will be duking it out for years, in any case.
[via Tom's Hardware]