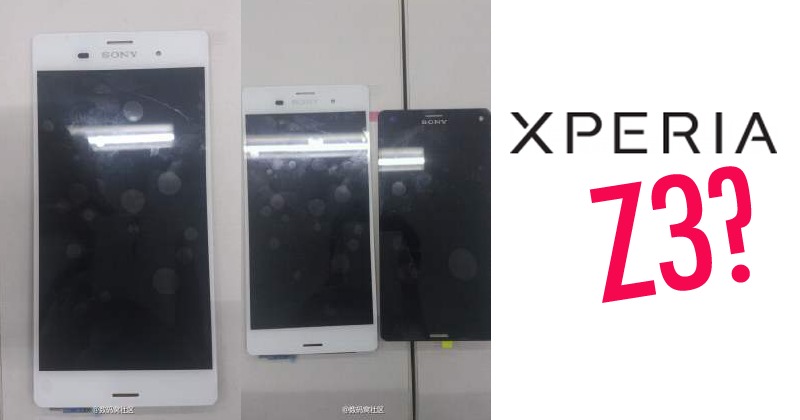 What we have here will be pure assumption at this point, but if it is true, this will be our first look at Sony's upcoming flagship line – the Xperia Z3 and the Z3 compact. At least, that's what these leaked pics purport to be. If we assume the best, it does look like Sony will still be pushing with its OmniBalance design framework with the upcoming models.
The pictures show what could be the front panels of a white Xperia Z3 and a black Xperia Z3 compact, side by side, and a full shot of the white Z3. The design lines look familiar, no radical changes apparent. We can see the slim side bezels that have been the trademark of some handset manufacturers, including Sony and LG.
Honestly speaking, there is not a lot of information out there regarding the Xperia Z3, being that this might actually be our first look at the unit. Could the timing of the leak mean that Sony may unveil the phones at the IFA trade show in Berlin this year? Might happen, but then again it might not.
We need to remind you that despite leaks that point to its existence, we have not confirmed if Sony will ever will release an Xperia Z2 compact handset. The Xperia A2 is practically a Z2 miniature and could probably fill that role, but there has been no confirmation or information out of Sony. If these images be true, then might we see Sony skip the Xperia Z2 compact totally?
SOURCE: Weibo