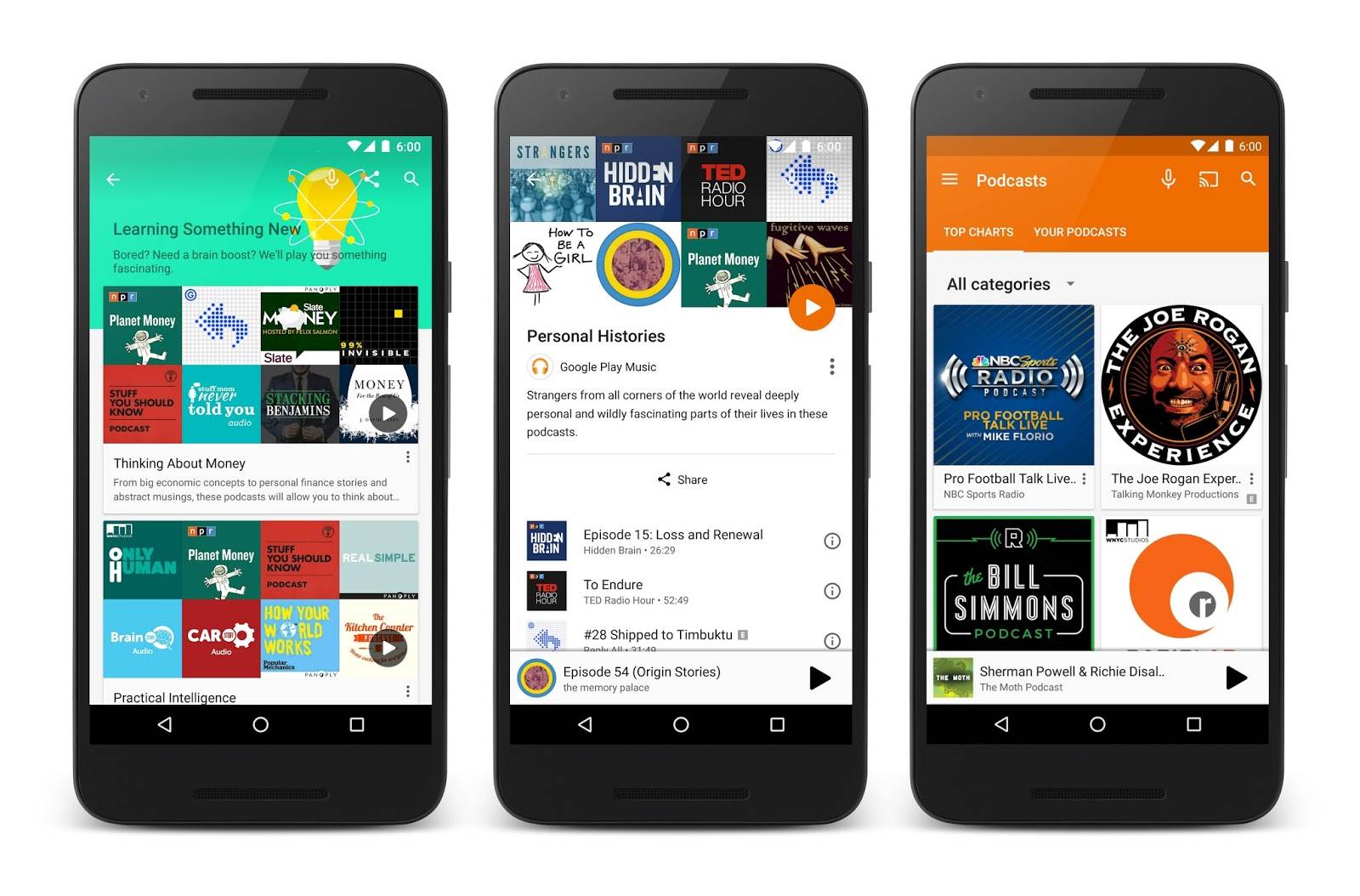 Just last February, we told you that some users of Google Play Music were already seeing podcasts on their app as it was in the beta testing phase. And just last week we told you that the launch is imminent and will arrive on Monday, April 18. Well, today, we have that official announcement as Google welcomes podcasts into the fold. While it is a bit late into the game for them to do so, at least now you finally have that option to subscribe and listen to podcasts directly from the Google Play Music app.
Podcasts enjoyed a huge resurgence in the past years, especially when true-crime podcast Serial hit the airwaves in 2014. Since then, there has been a huge demand for podcasts of all varieties, from the instructional, to the documentary-type to even the fictional serialized ones. It's actually strange that it took Google Play Music this long to incorporate it to both web and app, but now that it's here and you use the service and app regularly, then that's good news for you.
What makes the podcasts in GPM stand out a bit is that it will offer you contextual recommendations based on your activities and interests, similar to what they're doing in the contextual music playlists. It will also have podcast playlists based on topics like "Learning Something New", "Getting Lost in a Story", or "Laughing Out Loud". They will of course feature specific episodes from several podcasts that match the topic.
Podcast creators can also benefit from this of course as you can make available your own creations on Google Play Music through the podcast portal. The podcasts section is already available on the web version and is rolling out to Android users in the US and Canada.
SOURCE: Google