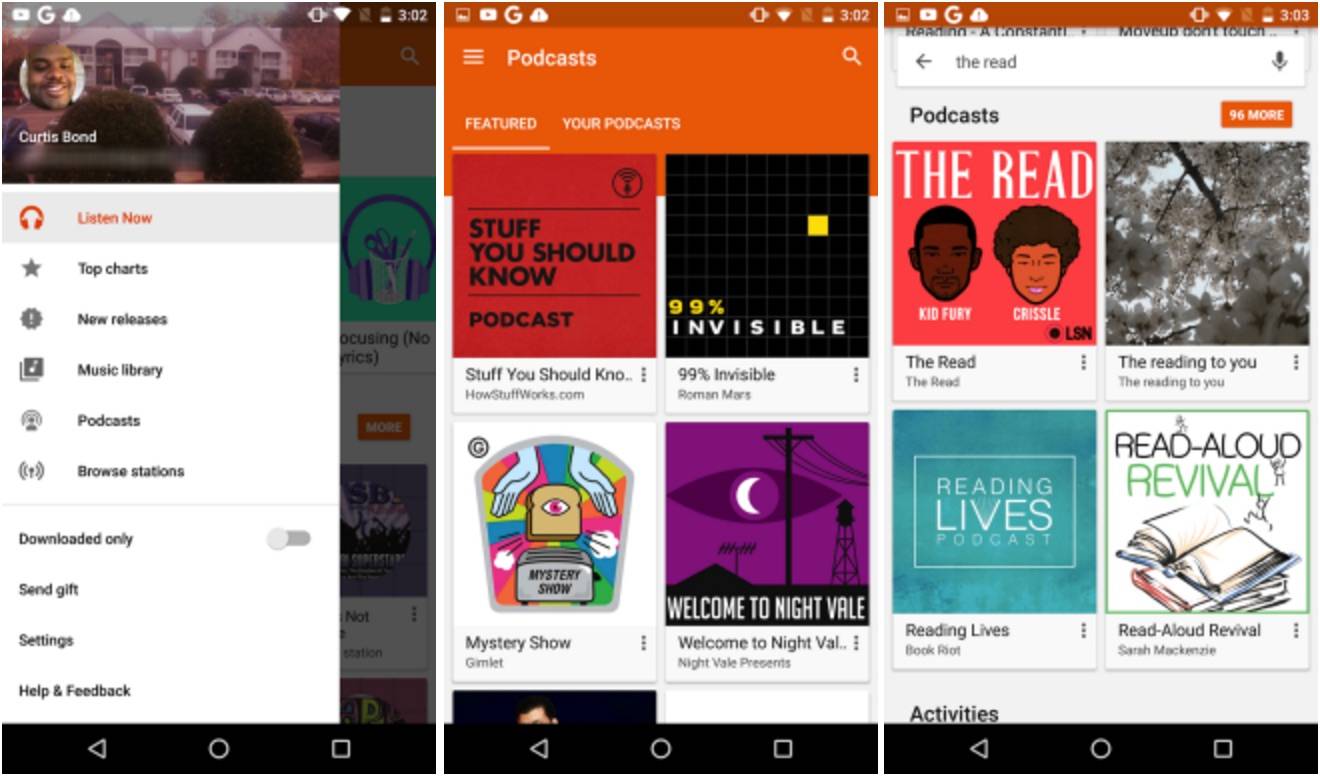 You maybe a huge fan of podcasts and have a whole line-up of shows that you listen to every week. Or you might have put it into your new year's resolutions to at least try this thing that everyone's been talking about and sounds like a radio show or something. And now, it looks like Google Play Music has finally added a Podcast section so you don't need to get another app just to be able to listen to them.
While the Podcast section hasn't rolled out to all users yet, some have already reported that their Google Play Music apps have already been updated to include this. You can find it (if you're one of the lucky few) on the app's side menu, together with the Top Charts, New Releases, Music Library, and Browse stations options. It looks pretty similar to the other parts of the app, which includes card layouts, orange hues, cover arts with expandable descriptions.
If you subscribe to a podcast, you will be asked if you want the last 5 episodes to be automatically downloaded and if you want notifications for every new episode. You also get a 30s backward and forward skip buttons which are always important for podcasts. One of the problems now is that the search is universal across Google Play Music, so when you search for a show, you get also songs, artists, albums, playlists. This may prove pretty difficult as the podcast you're looking for may be buried underneath all those results.
This is a server triggered change, so you'll have no idea when it will eventually come to you, unless Google makes an official announcement soon that the podcast feature will be rolling out to users soon. Until then, start thinking already of podcasts that you want to add to your favorites.
VIA: Android Police