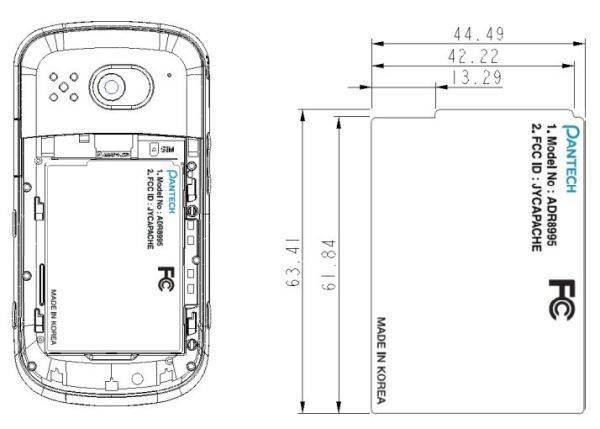 Looks like our friends at Big Red will be getting some more 4G LTE love coming in the near future because we just spotted the Pantech Apache hitting the FCC rocking those 4G LTE speeds. Pantech isn't known for higher end smartphones and are relatively new to the Android scene but a LTE device would be a great way to get going here.
We don't know much but looking at the pictures from the FCC the Apache has a similar looking rear to recent Pantech devices such as the Pantech Crossover we recently reviewed with that camera and speaker grill shown above. If you remember they also are the company behind those 1.5 Ghz dual-core phones in Korea we reported on back in May as well as the 5″ Android phones we also spotted.
This filing sure didn't reveal much as we still don't know screen size, processor type or speed or any of those important specifications but I'm sure we will be hearing more very shortly with it clearing the FCC and all. Pantech hasn't released anything too stellar here in the states but hopefully that will be changing with a 4G LTE device like the Apache. I'm just hoping it has some good specs to go with those speeds. The Bionic needs some competition anyways right?
[via Engadget]