When you think of what a big deal the Samsung Galaxy Note Edge and the Galaxy S6 Edge is in terms of display technology, you begin to wonder what limits there are to what sort of screens we will be getting in the near future for mobile devices. The first answer to that question seems to be with the still unreleased OPPO R7. Leaks of the new flagship phone have been touting a bezel-less screen, and new leaks from Weibo confirm that.
Two things to consider. First, the OPPO R7 is not the first one to do this "bezel-less" approach – the Sharp Aquos Crystal did that before, to little success. It remains to be seen whether this new thing will be a success fir OPPO, if it is true. Secondly, some earlier images have been leaked before this, although at that time, we were unsure if OPPO was really pursuing this approach to the screen of the R7.
I mean, we still can't be 100% sure right now, but coming from another source, we can be positive that OPPO might really be leaning towards a bezel-less screen for the OPPO R7 flagship. Is there really zero bezel? The images seem to show that – but the tech behind this is more of light refraction. See image below.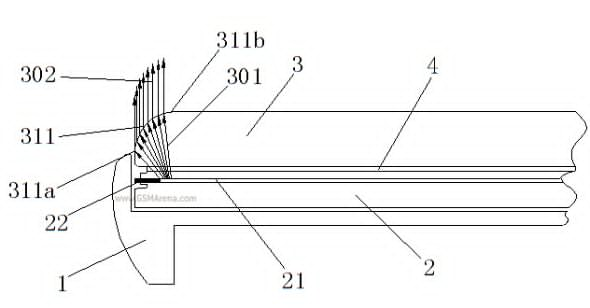 No one would deny, though, that this is an exciting new feature for phones. Would this convince you to by an OPPO R7 if ever? Tell us why or why not.
SOURCE: ‏@Cinquetacche