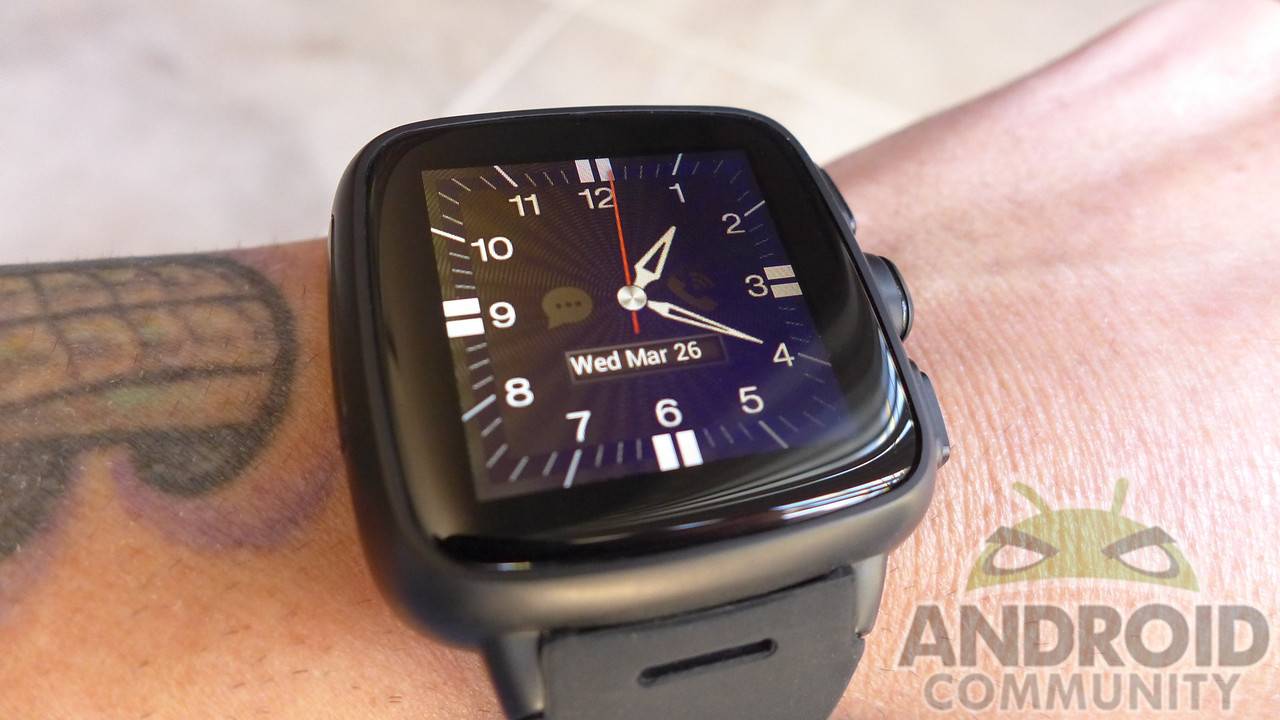 I've now been using an Omate TrueSmart for a full month. The month actually ended yesterday and as I was preparing to share some thoughts, I realized I am not wearing the TrueSmart all that often. I am wearing it almost daily, however the time on my wrist has been cut down to an hour or so per day. You see, the Omate has gone from everyday smartwatch to running smartwatch.
Basically, that is to say the TrueSmart has not replaced my Pebble, but instead replaced my need to run with my Moto X. The interesting part here, my shift in usage of the TrueSmart isn't due to anything specific about the watch. But just personal preferences.
I liked the TrueSmart when I first got it, and honestly, I like it just as much now, 30 days later. The thing is, I realized I do not want (or need) a device with full Android on my wrist. The big reason I prefer to wear a smartwatch is to minimize the distractions, and to help prioritize when my phone comes out of my pocket. I don't feel I have that same control with the TrueSmart as it doesn't work very well as a companion device.
Overall though, the TrueSmart handles day-to-day needs decent enough. I have used it to accept some calls and reply to some text messages. It has also proven a convenient way to quickly check the weather forecast while out and about using Yahoo! Weather. The TrueSmart has also served well as an alarm clock using the Timely app. Basically, for most tasks the TrueSmart stands up, but the other issue for me is the camera. I am not able to depend on the TrueSmart as a full phone replacement because I simply like having a decent camera available.
Anyway, this was really just intended to share a few quick thoughts on the TrueSmart, based on my personal usage. I did want to quickly mention a few perks and drawbacks, and at risk of turning this into a full review, I'll offer those in list form and in no particular order;
The battery life has been solid, but with a 600 mAh battery it does need to be managed.
The display is decent to look at, and also responsive to the touch.
The band is comfortable, though I worry about how well it will hold up in the long term.
Despite earlier claims from Omate, you shouldn't submerge the TrueSmart in water.
The default app store, the OStore doesn't have a ton of apps.
The app situation can be good, provided you side-load the Play Store.
Following up that last, some apps are difficult to use given the small display.
Again following up that last, I have come to appreciate voice commands a bit more, both for typing and launching apps.
The charging dock works well, but is not a great setup by any means.
The watch is thick, bulky looking and sort of heavy.
Following up that last, this is far from the bulkiest watch I've seen, and you do get used to the weight.
GPS seems to track well (based on my experience using RunKeeper and Maps).
The watch is good for calls when used with speakerphone or a Bluetooth headset.
The built-in speaker is good enough to listen to spoken audio (audiobooks and podcasts) in a pinch.
Following up on that last, Bluetooth headphones pair easily and remain connected.
Somewhat of a simple confession, I've used the calculator app numerous times.
The camera, while not super easy to line up a shot, does take decent pictures.
Anyway, I am far from done being a TrueSmart user, but this has become a running watch for me. That being said, I do think the TrueSmart could be a good everyday device for some. If you have any specific questions, fire away in the comments.