The Oppo R11 has yet to be unveiled by the Chinese OEM. We spotted it on GFXBench last month and now it's on AnTuTu which means the phone will be announced very soon. A teaser also appeared on Weibo, giving us an idea that the next Oppo flaghsip phone will boast of premium cameras: a 20MP + 16MP dual lens setup. Oppo's teaser also reveals the 2X optical zoom lens.
The images we see here are not just leaked renders but rather official ones from Oppo. Weibo is the Chinese Twitter so Oppo uses it as one of its many marketing channels.
Another post shows us the AnTuTu page containing the specs of the smartphone. Listed features include a Qualcomm Snapdragon 660 processor, 1080 x 1920 pixel resolution, 4GB RAM, 64GB onboard storage, and Android 7.1.1 Nougat OS. We already heard that it will have a 5.5-inch screen and will be capable of recording 1080p videos.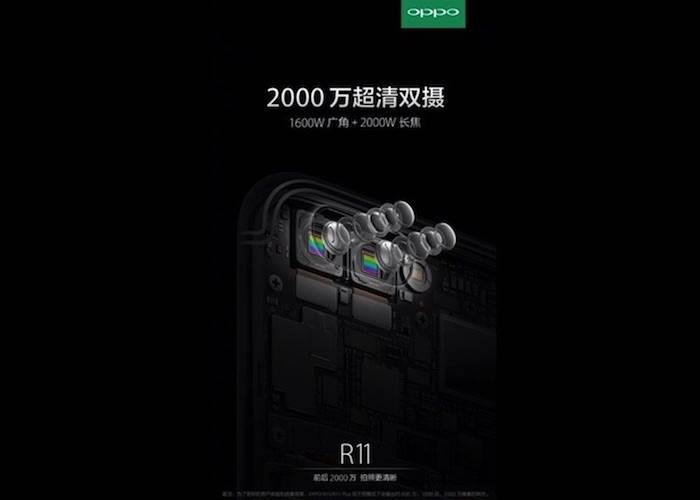 This Oppo R11 is also expected to have a Plus variant. It may also feature the latest 5X zoom dual camera technology Oppo previously launched at the Mobile World Congress last February.
The Oppo R11 will be considered as a premium flagship phone but still less expensive than the Samsung Galaxy S8, LG G6, or the newly launched HTC U11. Obviously, it will be the Oppo R9's newer sibling. We're already assuming that Oppo is skipping the Oppo R10.