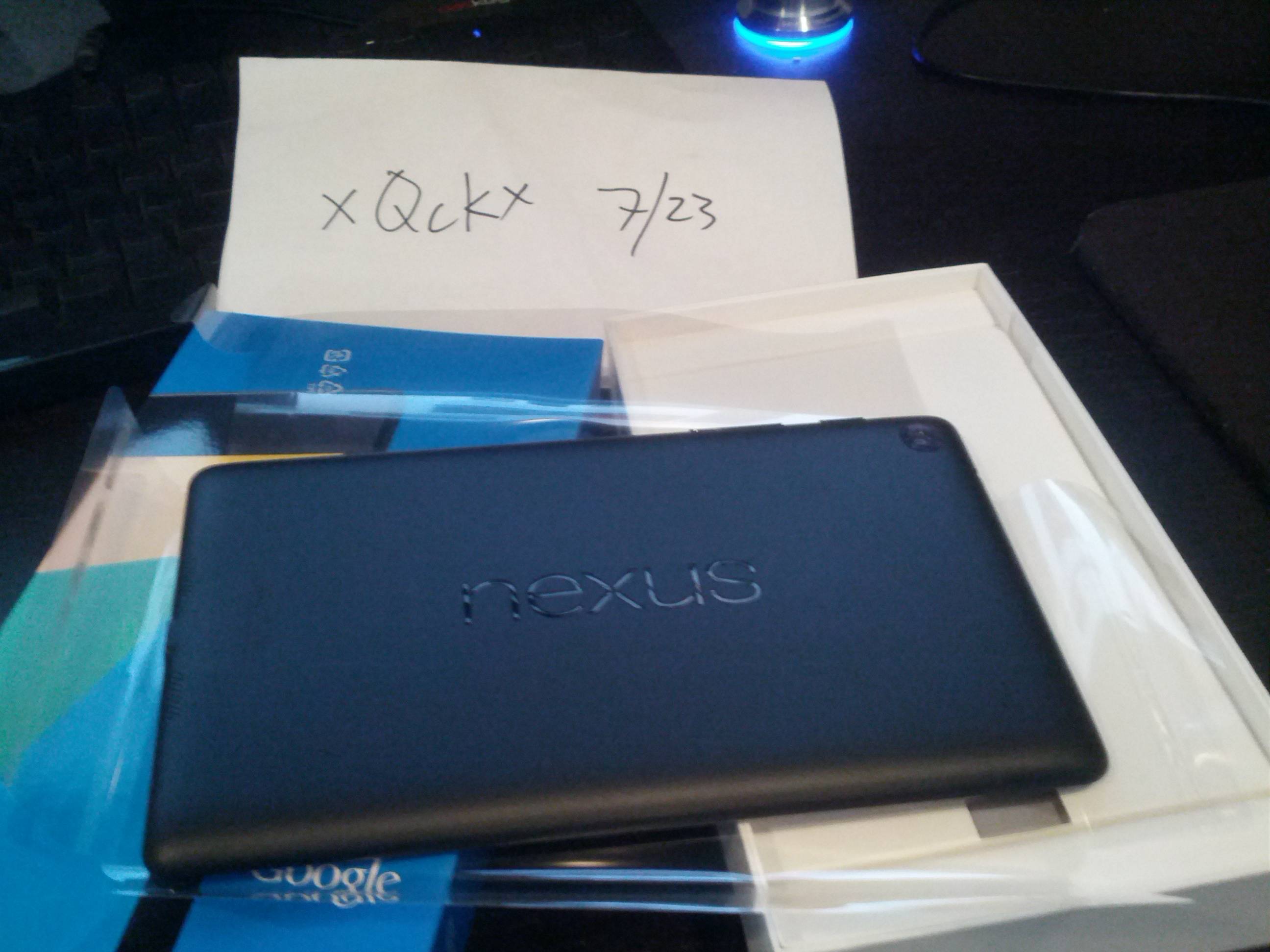 The new Nexus 7 2 that will likely be announced tomorrow at Google's little event in California has reportedly leaked once again. We've seen countless leaks for this tablet over the past few weeks, but today we're getting a look at the new slate in full retail packaging. The Nexus 7 2 has arrived at Staples, Best Buy, Office Max/Depot, as well as other locations outside the US, and it looks like some might be selling them a bit early.
Thanks to some eagle-eyed readers (thanks John1) we received a tip that a user over on Reddit already has Google's new Android 4.3 powered 7-inch 1080p HD tablet in his hands. Sure enough, the user (has since deleted) posted two photos of the new Nexus 7 up on the site, confirming that a few people have received it a bit early.
The device matches all the leaks we've seen as of late, so if you weren't quite sure yet, this will be the new slate Google announces tomorrow. We've been hearing July 30th or 31st for the official release date (and in-store availability) but nothing is certain until Google reveals the date themselves tomorrow.
As you all know, the new slate rocks a 7-inch 1920 x 1080p full HD display, dual cameras, Android 4.3 Jelly Bean, and a quad-core Qualcomm Snapdragon processor with 2GB of RAM. There will be both a 16GB ($229) and 32GB ($269) model available, and we're expecting a 4G LTE powered flavor to arrive soon enough as well.
The new box is slightly different from the original, and lines up with the same wallpaper leaked by AndroidPolice earlier this week. Stay tuned as we'll be live tomorrow for "breakfast with Sundar Pichai" to see the new device and anything else from Google.
SOURCE: Reddit