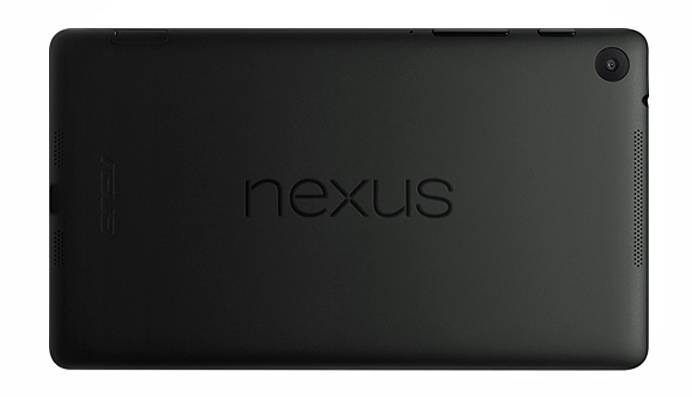 There has been no shortage of leaks lately surrounding ASUS and Google's new Nexus 7 tablet, but this morning we just received the best one yet. While they aren't crisp live images, the folks from Android Police received an entire gallery of press images. Seeing every angle you'd like, including a fresh new wallpaper which hints at Android 4.3 Jelly Bean on board. Since previous images were showing the latest 4.2.2 builds stock background.
These leaks reveal all sorts of information. Along with a stunning and beautiful design, sadly we have rather large bezels on the top and bottom to go along with the newly improved sleeker side bezels. The time reads 4:30 (hint hint) and we can now confirm the new Nexus 7 will indeed have a RGB LED notification light on bottom, just like the Nexus 4.
Google is set to unveil the new slate (and hopefully new OS update) on July 24th at an event in SF, and we'll be there live of course with all the details. The top image shows us some awesome looking new stereo speakers on both the top, and bottom, although sadly they aren't front facing like the HTC One. Hopefully that will be on the Nexus 7 3.
We know essentially all the details by now, so we'll just have to wait for the official release. a 7-inch 1920 x 1080p HD display, quad-core Snapdragon 600 processor, 2GB of RAM, and both 16 and 32GB flavors for $229 and $269. We're loving the design, but wish those top and bottom bezels weren't so big. Oh, and we can clearly see a SIM slot in these images, so an LTE model is coming soon even if we haven't seen any pricing or details leaked.
Check em out below. Who's buying one later this week? It's rumored to hit stores on July 30th.
SOURCE: AndroidPolice