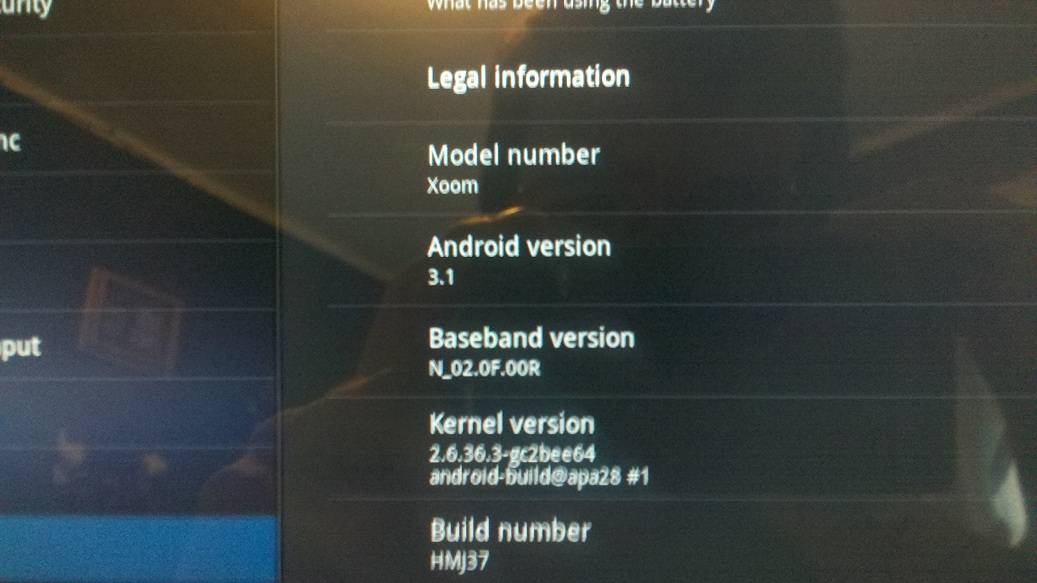 So you have all been following along with Google I/O right? If not check out all things I/O here. There were so many announcements about Android Ice Cream Sandwich, and Android 3.1 Honeycomb updates and more. For those that might have missed it Android 3.0 Honeycomb is being officially upgraded to 3.1 and the roll-out started OTA yesterday. From the Google event word was spread that it was for 3G only, and Wifi Xooms would have to wait a few weeks.
According to multiple users at XDA, and a few other places users of both the 3G model as well as the Wifi model are getting the OTA update. Although we have no way to confirm this photo, here is a picture of the OTA update on a xda members Motorola Xoom, it was told that he had never activated on Verizon and it came over Wifi. So the reports are coming in, have you got your update yet?
Again for more details of the 3.1 update, as well as some Google I/O live footage thanks to our wonderful team check out this story. As more news drops about the 3.1 update we will be sure to cover it. I've read reports there were changes to the bootloader, but it should still be completely open and unlocked unlike other Motorola devices, so that is good news. For now check out the XDA Xoom Section for more information and updates.
[via XDA Forums]