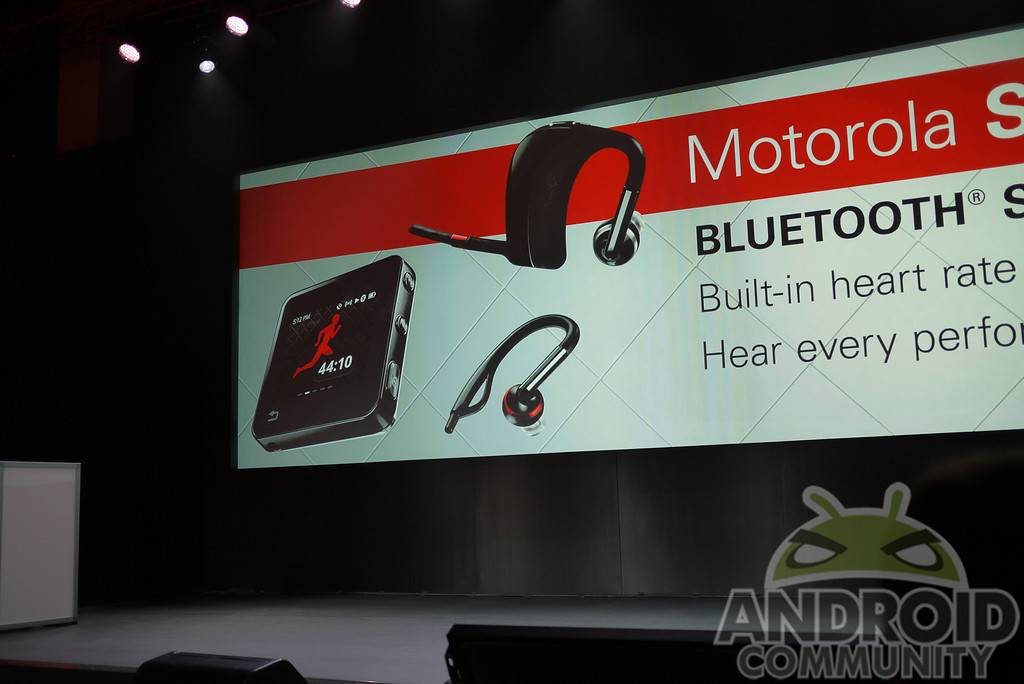 We are live at the Moto event in NYC and while we are still waiting for the juicy DROID RAZR details they have unveiled a brand new Android device called MotoACTV, "the ultimate fitness device". This wearable device is what we saw leaked a few months back and is Motorola's answer to the iPod Nano, powered by Android and a 600 MHz processor. More details and pictures below.
The Moto ACTV runs on Android and a 600 MHz processor, weighs only 35 grams and is super powerful (for what it is). With GPS and more it can track your heart rate, calories, walking and cycling stats and upload it all to MotoACTV.com. It is water, shock, and sweat-proof and will definitely be giving Nike+ a run for its money. You can then check all your stats from miles ran/cycled to calories burned and more right from the website.
MotoACTV hands-on video
[vms d3a6606cc6cd636a3628]
With two available bluetooth headsets to sync wirelessly whether you're at the gym or biking down a mountain MotoACTV has you covered. We also have an MP3 player here capable of storing more than 4000 songs with both an 8 and 16GB version available. Full details and availability have yet to be announced but the new Motorola MotoACTV can be yours soon for only $249 for the 8GB model and $299 for 16GB. Once we learn more we will update, stay tuned for hands-on video.