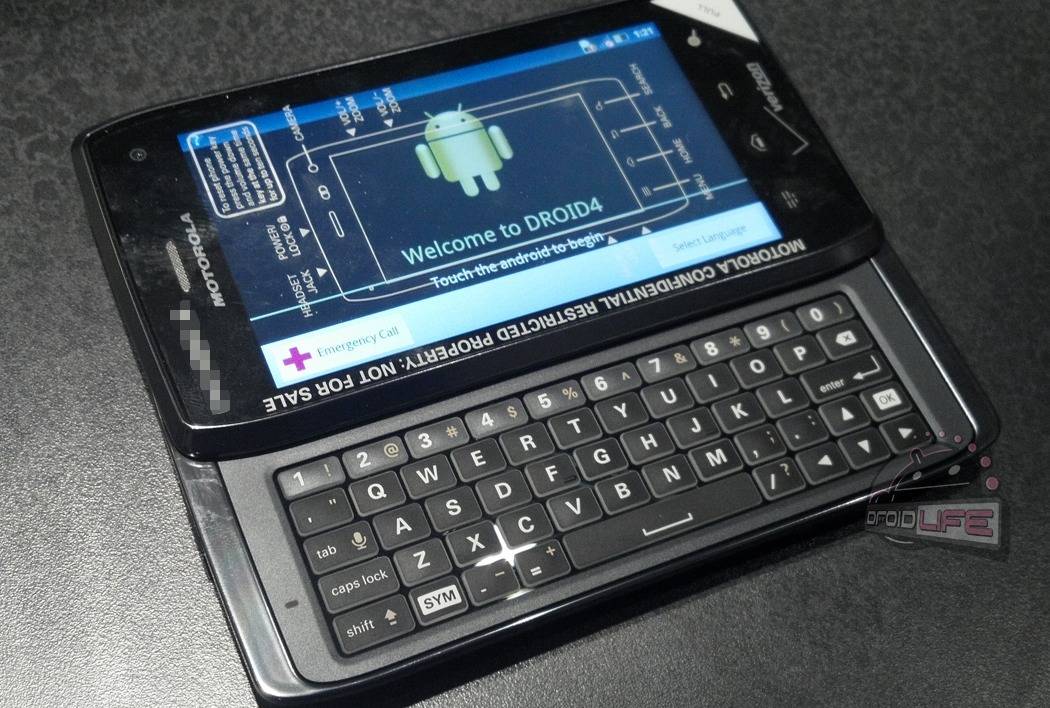 Don't pull the trigger on that new DROID RAZR just yet, at least if you're a fan of the original DROID's slide-out keyboard. Spy shots of the inevitable DROID 4 have just surfaced, with the newfangled tapered look that Motorola's been favoring lately. The device features a 4-inch screen, like the DROID 3, but considering the timing, it might just have the newer Super AMOLED standard, again, like the DROID RAZR.
Underneath the hood you get a 5-row keyboard with backlit keys, a Verizon 4G LTE connection (a first for the primary DROID line), and Gingerbread 2.3.5. The facade isn't the only thing the new DROID is sharing with the RAZR: it also has the controversial non-removable battery. There's no word on which procesor, how much RAM or internal storage the device will feature, but it'll probably be at or just below the flagship DROID RAZR. Front and rear cameras, the latter with 1080p video recording, round out the package.
Availability is a mystery, but considering that it's running a slightly outdated version of Gingerbread, we could see this before the end of the year or just afterwards. With the history of the DROID line, a $200 price tag would fit the bill, giving Verizon some much-needed new blood at that price point. We'll be keeping a sharp eye out for news on this one.
[via Droid-Life]