Yesterday brought news of something called wrap-around Magic Glass for the Moto X smartphone. This was described as being a single sheet of Gorilla Glass that wraps around the front edges of the handset. And well, it looks like some close up images of the Magic Glass have recently surfaced.
This series of images is showing the front glass panel by itself. Sitting below is an image of the full front side of the glass, which is still sporting the "Motorola Confidential Property" marking. But otherwise, this panel does appear to lineup nicely with some of those earlier leaks. Aside from this single front image, there are also some looking at the panel a bit closer.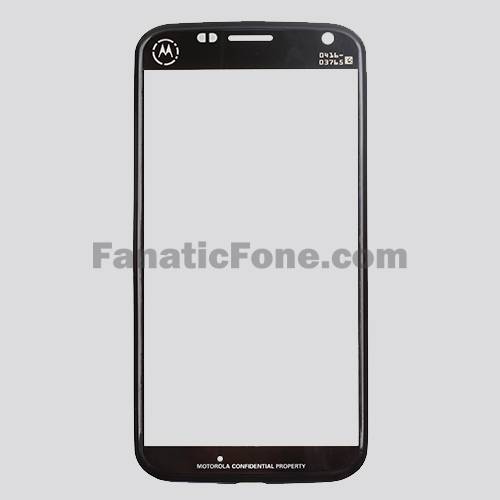 We have a few images sitting in the gallery below and those are showing more detail. Basically, in these images you can see what appears to be a little lip around the edges. We saw this in the exploded image that accompanied the Magic Glass news from yesterday. Basically, we can lump this in as yet another Moto X related leak.
Perhaps more important here is the bit about the handset being announced rather soon. Motorola has that event planned for August 1st and as a reminder, we will be live on-site to bring the latest in official details as they come available. Otherwise, while still rumor, yesterday also brought word about how the handset could go on sale as early as this weekend.
The story there was suggesting the handset has already been shipped to carriers and that it will be available very soon after the announcement. Carrier availability is expected to be wide, which was detailed by way of an earlier discovered FCC filing. There was also talk about how the Moto X will be rather competitive in terms of price. With that, we do have to remember that at this point there are plenty of rumors and few officially confirmed details.
VIA: BGR
SOURCE: FanaticFone