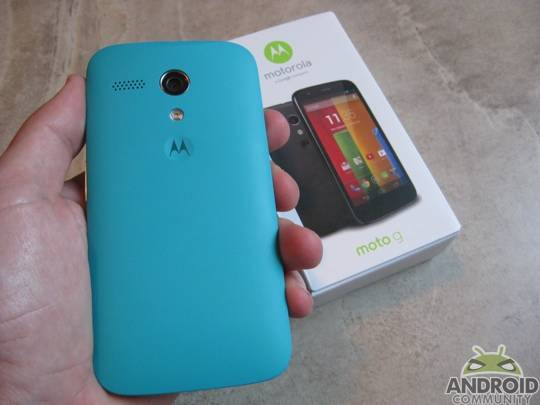 Earlier this morning we mentioned a Boost Mobile compatible Moto G had arrived exclusively through HSN (the Home Shopping Network). Well, it seems that exclusivity period will not be lasting all that long. Boost Mobile has since shared the important details and handset will be available direct from the carrier beginning on January 14th.
The initial Boost Mobile availability will be online with the Moto G arriving in retail stores on January 20th. As for the price — $129.99. This is a contract-free purchase and will then need to be activated with the $55 Monthly Unlimited plan. This includes unlimited talk, text and data. The monthly price will then drop $5 for every six on-time payments and could eventually reach as low as $40 per month.
For many we suspect the specs of the Moto G are starting to sound familiar. The handset has a 4.5-inch 720p display and is powered by a Snapdragon 400 processor with 1GB of RAM. Those considering a purchase will also find a 5 megapixel rear-facing camera and 2070 mAh battery. While we can list the hardware specs, there is more to this handset. The Moto G has proven to be a solid users experience for many and you can read about our experience from our earlier published review.
Some of the other goodies for the Moto G include a water-repellent nano-coating for some added protection as well as an FM radio and 50GB of Google Drive storage. The catch with that Drive storage — it needs to be claimed within 30 days of activation and is free only for two years. Otherwise, the Boost Mobile Moto G is launching with Android 4.3 Jelly Bean and is expected to get Kit Kat "as early as February."
SOURCE: Business Wire